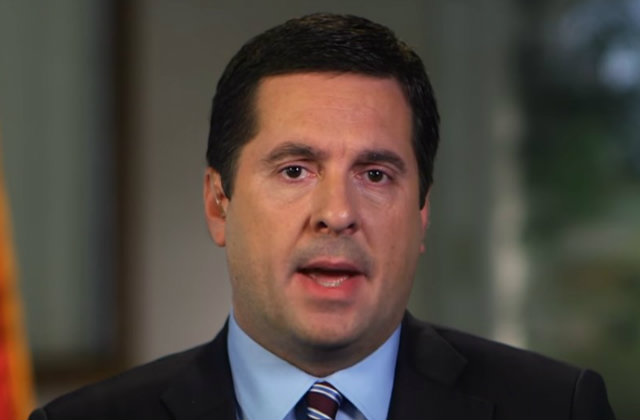 A Congressional committee was already investigating possible contact between Donald Trump's campaign and Russia, that nation's actions during the election, as well as alleged government leaks in the fallout. Now as part of that, they're looking into if the Obama administration ordered wiretapping on Trump.
Here's the statement from House Permanent Select Committee on Intelligence Chairman Devin Nunes (R-California):
MORE: @DevinNunes says House Intel Committee "will make inquiries into whether the government was conducting surveillance activities." pic.twitter.com/c8PefztTxe

— ABC News Politics (@ABCPolitics) March 5, 2017
Trump claimed on Saturday that his predecessor had his phones wiretapped, but didn't provide evidence or even reference any sources. An Obama spokesman later denied that the former president ordered such a thing.
How low has President Obama gone to tapp my phones during the very sacred election process. This is Nixon/Watergate. Bad (or sick) guy!

— Donald J. Trump (@realDonaldTrump) March 4, 2017
Statement just in from @BarackObama spokesman on Trump wiretap claims pic.twitter.com/U8QakCzR4K

— David Mack (@davidmackau) March 4, 2017
U.S. intelligence officials said in October that Russia directed hacking efforts to influence the election (which led to the WikiLeaks publication of the Clinton campaign chairman's emails). This has led to scrutiny and bad press for the Trump administration. His first National Security Advisor, Michael Flynn, resigned after The Washington Post reported that he privately (and maybe improperly) discussed sanctions with the Russian ambassador.
Nunes has defended Flynn even after he left the post.
"Michael Flynn served in the U.S. military for more than three decades," he said in a Feb. 14 statement. "Washington, D.C. can be a rough town for honorable people, and Flynn—who has always been a soldier, not a politician—deserves America's gratitude and respect for dedicating so much of his life to strengthening our national security. I thank him for his many years of distinguished service."
Have a tip we should know? [email protected]