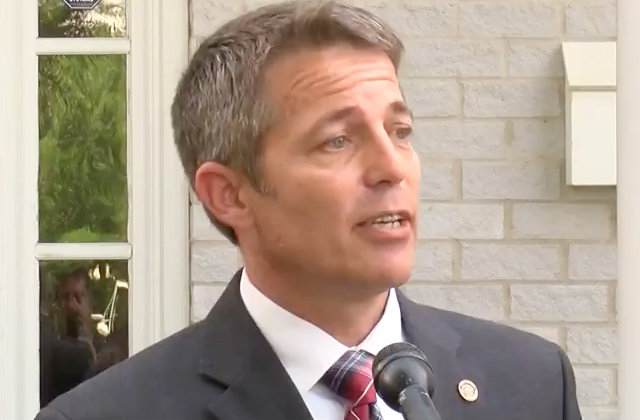 GOP Senate candidate Roy Moore has his fair share of supporters in the wake of claims he preyed on teenage girls. One of them is Alabama State Rep. Ed Henry. He openly doubted the allegations, and even argued that the four women, now grown, should be prosecuted for talking about this decades late.
"If they believe this man is predatory, they are guilty of allowing him to exist for 40 years," Henry told The Cullman Times in a Friday report. "I think someone should prosecute and go after them. You can't be a victim 40 years later, in my opinion."
Four women told WaPo in a Thursday report that Moore pursed them romantically. Three of them ranged from ages 16 to 18 at the time, and described behavior up to kissing. A fourth woman, Leigh Corfman, said she was only 14 when Moore brought her to his home, stripped him and herself down to their underwear, groped her, and guided her hand to his underwear before she pulled away. Moore was a grown man at the time. The age of consent in Alabama was and is 16.
These alleged incidents happened decades ago. The short answer is, no, prosecutors can't go after the women for taking years to step foward.
Professor Jenny Carroll at the University of Alabama School of Law told LawNewz as much. She explained there could be exceptions if it entailed the witness being "actively deceptive" with law enforcement during an investigation. This could lead to an obstruction charge. But she pointed out that the Moore accusers couldn't be charged as Henry suggested.
Not that the exception matters. Corfman never filed a police report. Cops never investigated this, and the statute of limitations ran out years ago.
Moore, who is running for the U.S. Senate in a special election scheduled for Dec. 12, has denied allegations. He said this was a smear job by WaPo and Democrats. Corfman told WaPo she voted for Republican presidential candidates in the last three elections.
[Screengrab via WVUA]
Have a tip we should know? [email protected]