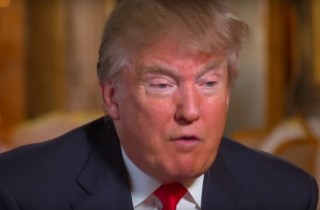 On Monday, Michigan man Michael Banerian will meet with the rest of his state's electors to choose Donald Trump to be the President of the United State. But he said he's been getting constant death threats leading up to the date.
"Somebody threatened to put a bullet in the back of my mouth," Banerian told The New York Post in a Wednesday report. He said he's gotten the threats via email, Twitter, Facebook, and even regular mail.
22-year-old Banerian, Youth Vice-Chair of the Michigan GOP, says he's not been intimidated and will vote Trump anyway.
Arizona politician Sharon Geise told the outlet she's gotten barraged with massages too.
"They just keep coming and coming," Geise said the estimated 50,000 she said she's received since the November 8 election. "They're overpowering my iPad." 1,500 of those filled her inbox Wednesday morning.
And what does she do? Delete them all.
"Obviously their minds are made up and they're not going to change," she said. "I'm not either."
Banarian told LawNewz.com he reported the threats to the Bloomfield Township Police Department. We've reached out to them for more information.
GOP nominee Donald Trump won the electoral college despite losing the popular vote in part because he carried swing states like Pennsylvania and Florida as well as formerly reliable blue states like Michigan and Wisconsin. At least 37 electors—which would all be Republicans—have to be "faithless" to bring his total below the requisite 270 and put his victory in doubt. At least one Texas GOPer has recently resigned from his duties rather than vote for the candidate.
Update – December 15, 1:33 p.m.: Updated with information from Michael Banarian.
[Screengrab via ABC]
Have a tip we should know? [email protected]