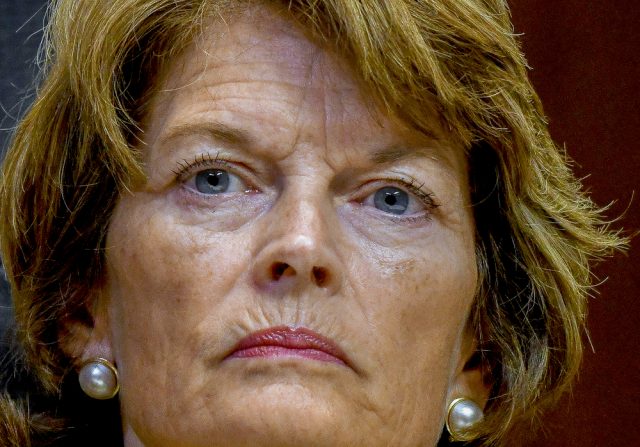 As debate over the GOP's latest effort to repeal Obamacare continues, provisions in the proposed legislation are causing observers to scratch their heads because it allows one state–and one state alone–to actually keep Obamacare.
That state is Alaska. And the so-called "Alaska Purchase" is intended to persuade Senator Lisa Murkowski–long-believed to be a so-called "moderate Republican"–to vote in favor of Graham-Cassidy, the last-ditch chance for Republicans to dismantle the Affordable Care Act this year.
According to a vote-tracker provided by analytical political website 538, however, Murkowski votes with President Donald Trump 85.4 percent of the time.
Still, her reputation for moderation has apparently caused the bill's supporters to reach out to the longtime Alaskan senator in hopes that her vote can be bought off by allowing her state to keep the same healthcare framework that would be unavailable to the rest of the country were Graham-Cassidy to pass.
A summary of the kickbacks proposed to the Last Frontier State were provided by a GOP Senate aide to Independent Journal Review. That summary reads:
This draft includes 3 separate provisions benefitting Alaska.

1. Alaska (along with Hawaii) will continue to receive Obamacare's premium tax credits while they are repealed for all other states. It appears this exemption will not affect Alaska receiving its state allotment under the new block grant in addition to the premium tax credits.
2. Delays implementation of the Medicaid per capita caps for Alaska and Hawaii for years in which the policy would reduce their funding below what they would have received in 2020 plus CPI-M [Consumer Price Index for Medical Care].
3. Provides for an increased federal Medicaid matching rate (FMAP) for both Alaska and Hawaii.
According to that same aide, the proposed changes are not final. Murkowski has yet to comment on the alleged vote-buying scheme and has not yet committed to either supporting or voting against Graham-Cassidy. Her trepidation has resulted in scorn from the president–via Twitter, of course. The president wrote, "Alaska had a 200% plus increase in premiums under ObamaCare, worst in the country. Deductibles high, people angry! Lisa M comes through."
Under Graham-Cassidy, 32 million people will lose health insurance benefits, according to an analysis by the Brookings Institute.
[image via Shutterstock.com]
Follow Colin Kalmbacher on Twitter: @colinkalmbacher
Have a tip we should know? [email protected]