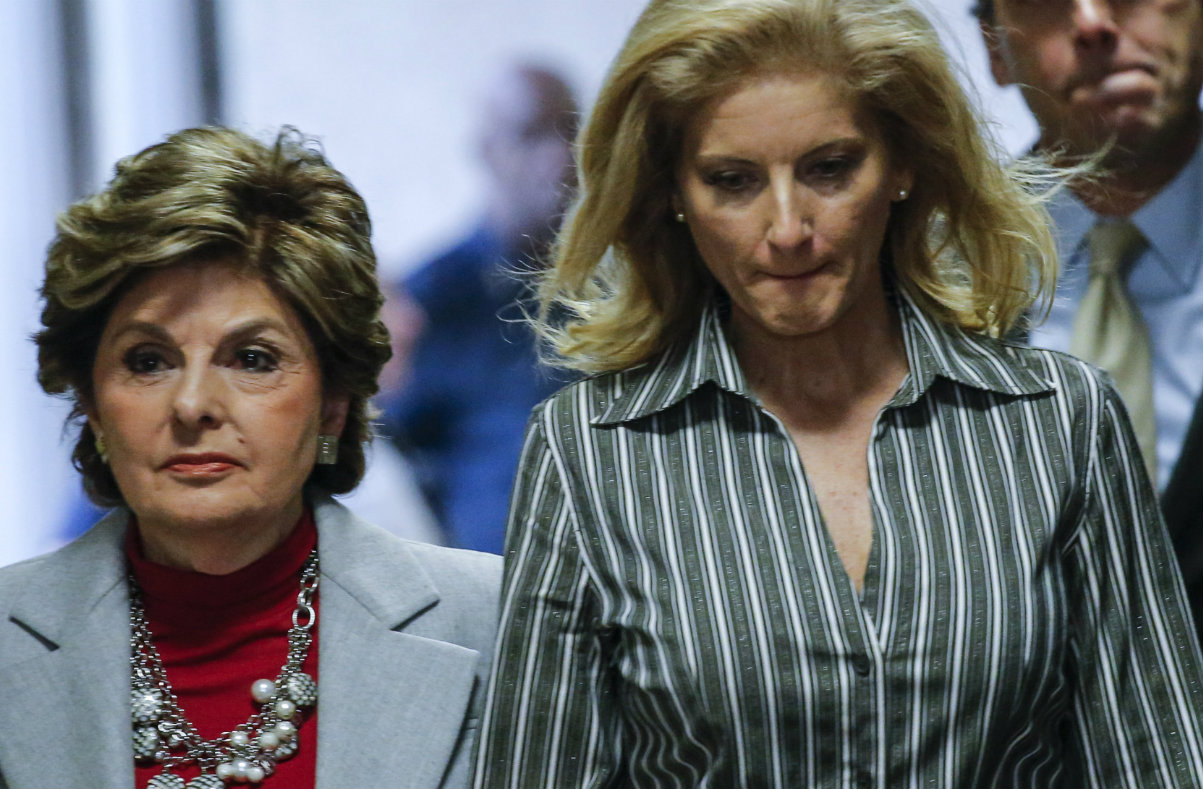 On Friday, Gloria Allred announced that she's no longer representing Summer Zervos in the defamation lawsuit against President Donald Trump. She told CNN that this change has nothing to do with the merits of the case, but added she had no comment about the reasons for withdrawing.
"We continue to wish Summer the very best in her pursuit of justice," she said.
Zervos, who is suing the president for calling her a liar, isn't lawyer-less, though. She is still being represented by Mariann Meier Wang, of the law firm Cuti Hecker Wang.
"We thank Gloria Allred, Nathan Goldberg and everyone at Allred Maroko & Goldberg for all their work on this important case," she said in a statement obtained by Law&Crime. "My firm will continue to represent Ms. Zervos. We look forward to proving her claim."
Zervos declined to fully explain the reason behind her split with Allred.
"I decided to part ways with Gloria Allred purely for personal reasons, having nothing to do with her work as my attorney," Zervos said in a statement obtained by Law&Crime. "I look forward to having my day in court with my current legal team. I will have no further comment on this matter."
Zervos, who appeared on NBC's The Apprentice, claimed Trump groped and kissed her in a hotel room in 2007, and kissed her again when she was about to leave. Trump insisted that she lied, so she sued in January 2017, just before Inauguration Day.  The lawsuit is still ongoing, and survived an attempt to dismiss. The president's lawyers tried and failed to argue that he was immune to getting sued.
"No one is above the law," Judge Jennifer G. Shecter said in a Manhattan court, ruling that litigation would continue amid Trump's presidency.
In a statement, Trump said he "vaguely" remembered Zervos as a constant on his show, but insisted he never met her in a hotel or "greeted her inappropriately," and argued to continued to seek him out for help.
Multiple sexual misconduct allegations followed Trump during the 2016 presidential campaign, especially toward the end. During a campaign rally, he promised to sue his accusers after the election, but no such lawsuit has been announced.
Note: Updated with statements from Wang and Zervos.
[Image via KENA BETANCUR/AFP/Getty Images]
Have a tip we should know? [email protected]