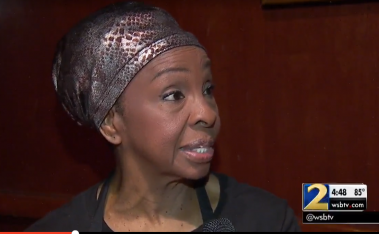 Gladys Knight's Chicken and Waffles restaurants located around Atlanta have been raided by agents with the Georgia Department of Revenue, according to local news reports.
According to WSB-TV, the restaurant chain that carries the name of the seven-time Grammy Award winning Gladys Knight is actually operated by her son, Shanga Hankerson.
Shanga Hankerson, son of #gladysknight, owner of chicken&waffle chain, focus of #gadeptofrevenue allegations @wsbtv pic.twitter.com/M1kLTtR6Q6

— Mark Winne (@MarkWinneWSB) June 21, 2016
The news station reports the investigation that is focused on the alleged theft of over $1 million.
Exclusive: #gadeptofrevenue raids #gladysknight chicken & waffles. $1million+ allegedly stolen. star not involved. We were there @wsbtv

— Mark Winne (@MarkWinneWSB) June 21, 2016
The Atlanta area restaurants are currently closed as a result of raids, but may open up again as soon as Thursday.
Xpect gladysknightchicken&waffles to open soon as thurs, after @GADeptofRevenue raids; may have state recvr @wsbtv pic.twitter.com/MMz2k8hMX4

— Mark Winne (@MarkWinneWSB) June 21, 2016
WSB-TV's Jovita Moore reports that she spoke with Knight recently after news broke that her restaurants failed health inspections.
Knight is reportedly not at a focus of the investigation.
#AtlantaPolice assisted #georgiaDeptofRevenue n raid on #gladysknightchicken&waffles; told star in the clear @wsbtv pic.twitter.com/w0EeSHVVuV

— Mark Winne (@MarkWinneWSB) June 21, 2016
Have a tip we should know? [email protected]