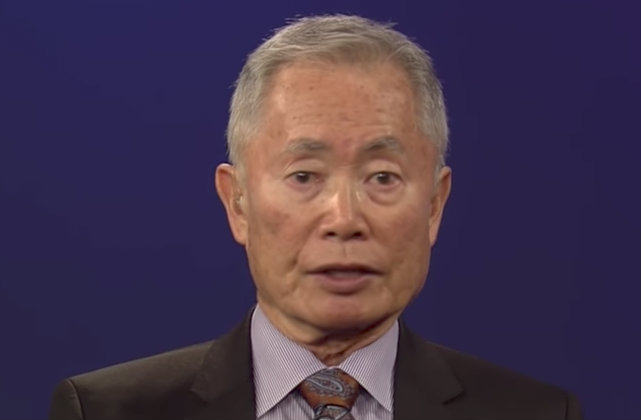 In now-deleted tweets on Sunday, Star Trek actor George Takei said Russian bots pushed stories about the sexual assault claim against him.
"Russia did this" — George Takei

(he deleted but here are the screens) pic.twitter.com/xh7096Qk2n

— Eoin Thanksgivins (@EoinHiggins_) November 12, 2017
LawNewz reached out to him for comment.
Former model Scott R. Brunton claimed the actor sexual assaulted him in 1981. He told CNN Saturday that he went to Takei's condo after a platonic dinner. He started feeling "terrible" after the actor gave him two drinks. Brunton claimed he remembered waking up to find Takei on top of him, pulling his pants down and trying to take off his underwear.
Takei denied the allegation on Saturday. He said he didn't recall ever meeting Brunton.
Right now it is a he said / he said situation, over alleged events nearly 40 years ago. But those that know me understand that non-consensual acts are so antithetical to my values and my practices, the very idea that someone would accuse me of this is quite personally painful. /4

— George Takei (@GeorgeTakei) November 11, 2017
Brunton told The Oregonian in a Sunday report that he only wants an apology.
A recent clip from The Howard Stern show is also making the rounds. In October, the host asked Takei if he ever grabbed someone's genitals against their will. He didn't immediately deny it.
"Uh oh," Stern said in response to the silence. "You've never sexually harassed anyone, have you?"
"Some people are kind of skittish," Takei said. "Or maybe afraid and you're trying to persuade."
This answer seemed to confuse Stern and co-host Robin Givens, who asked for elaboration. Takei denied holding a job over someone's head.
[Screengrab via MSNBC]
Have a tip we should know? [email protected]