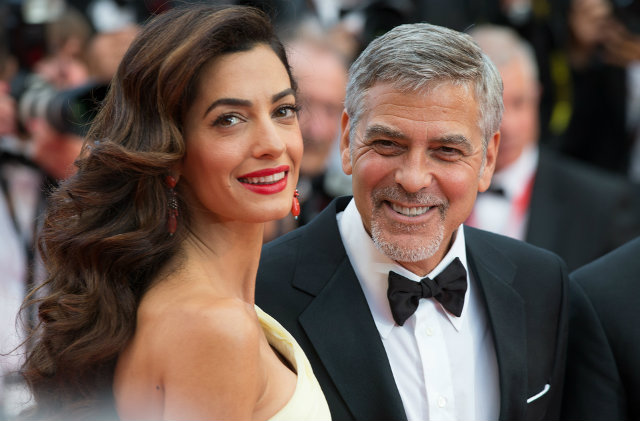 Warning: Do not take pictures of George Clooney's children. On Friday, the world's most handsome man actor promised legal retribution against the magazine that published pictures of him, his wife Amal Clooney and their new twins.
"Over the last week photographers from Voici magazine scaled our fence, climbed our tree and illegally took pictures of our infants inside our home," he said in a statement obtained by LawNewz.com. "Make no mistake the photographers, the agency and the magazine will be prosecuted to the full extent of the law. The safety of our children demands it."
There will be both a lawsuit and a criminal complaint.
In an issue published Friday, the French magazine Voici published pictures of the Clooneys at their estate in Lombardy, Italy. Obviously, American statues wouldn't apply here. Italian law prohibits paparazzi from peeping into private residences.
LawNewz.com has reached out to Voici for comment.
[Image via magicinfoto and Shutterstock]
Have a tip we should know? [email protected]