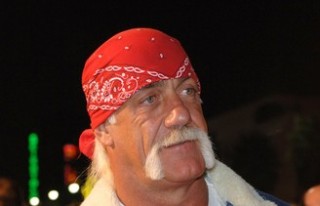 If the trial between Gawker and Hulk Hogan wasn't crazy enough for you, hold onto your seat. We may be getting a sequel. Gawker, its founder Nick Denton, and former editor-in-chief A.J. Daulerio filed a motion with a Florida court Monday evening for a new trial, or barring that, a decrease in the amount they have to pay in damages. They also filed a separate motion for the court to simply reverse the decision and rule in their favor.
They argue that the $140 verdict in the original trial was "against the manifest weight of the evidence" and "the product of passion and prejudice," and that Hogan's attorney's closing argument "undermined the fairness of the trial." The motion says that when Bubba Clem, whose wife Hogan had sex with, successfully invoked his Fifth Amendment right not to testify, the jury lacked key evidence. Gawker also argues that they were not the ones to physically or electronically invade Hogan's private quarters, Denton had nothing to do with the video, and that Daulerio did not act with the intent of violating Hogan's privacy, because he believed that the video was newsworthy.
Gawker argues that the amount the jury awarded Hogan should be decreased because it was more than Hogan sued for in the first place. They claim the amount should have been lower because they didn't cause intentional damage, and that the jury based the amount on their "general distaste for the defendants."
Finally, the motion says that Hogan's lawyer misstated the law when he delivered his closing argument to the jury. Gawker claims he falsely stated that the First Amendment did not protect Gawker's speech because it wasn't "serious journalism," and because "a journalist's choice to publish something that the subject matter of a story considers private" isn't protected.
Now it's up to the court to decide whether to uphold the original decision, reverse it, keep the verdict but lower the amount that Gawker, Denton, and Daulerio have to pay, or grant a new trial altogether. Whatever the result, LawNewz.com will have continuing updates on this case.
[Image via Shutterstock]
Have a tip we should know? [email protected]