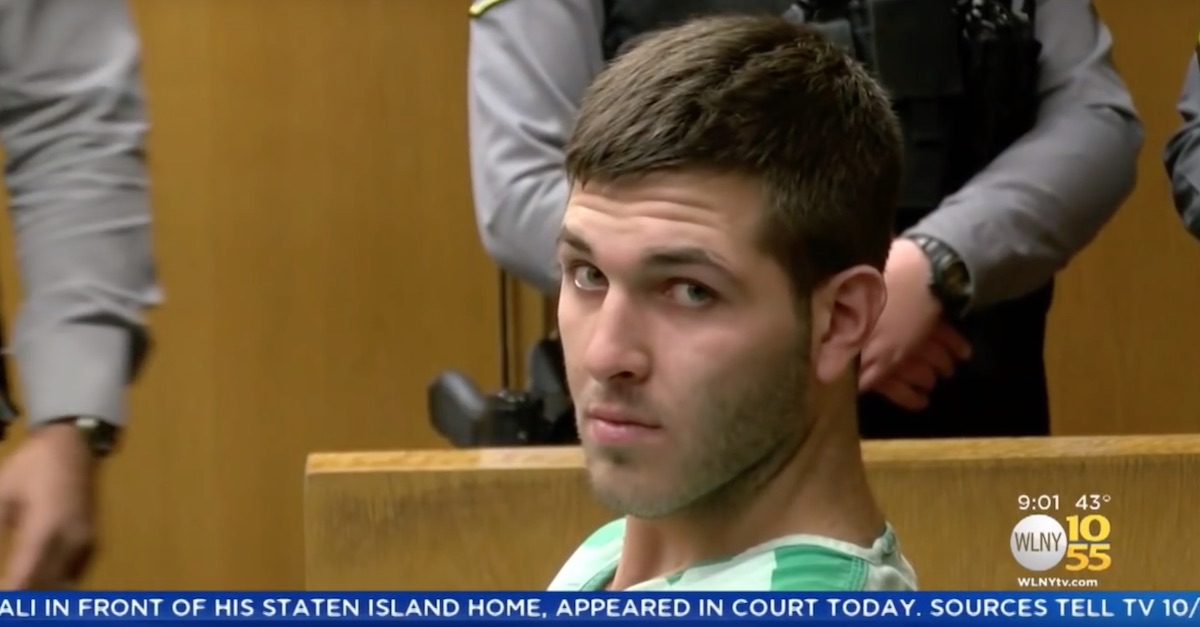 The Anthony Comello story just keeps getting weirder, as those who once knew him say they don't recognize him, and past internet activity raises more questions. The 24-year-old construction worker facing charges for allegedly murdering Gambino crime family boss Francesco "Franky Boy" Cali apparently created an Instagram account as recently as October to vent about the contentious Brett Kavanaugh confirmation hearings.
A friend told the New York Post on the condition of anonymity that Comello "had a secret Instagram" and "used to post crazy things about politics and Trump and Democrats."
"Horrible how they can try to ruin a man and his family name and it was all fake just to win. I hope you Dems never get power,'' Comello wrote in response to Dr. Christine Blasey Ford's sexual assault allegation against Kavanaugh. Another political post praised Trump and Vice President Mike Pence, saying, "This has been the greatest and amazing two years in this great country (THE UNITED STATES OF AMERICA) for god, for country, for family @realdonaldtrump @vp you rocked the world. We the people are blessed for your SELFLESS PATH FOR THE AMERICAN PEOPLE. THANK YOU."
The anonymous friend recalled Comello as a "good kid" in high school, but said he "hung out with the wrong crowd and did pills and smoked weed and got into fights but now it's like he's someone else."
"It's strange," the person said. Another friend said he wasn't sure if Comello knew who he killed and worried that he'd be a prime target in prison.
"I'm not sure if he knew who Cali was but I know that it was over a girl, and if you ask me, he wasn't all in the head," the person said. "And it's sad, because of who he killed, it's a matter of time before he's found dead in jail."
Comello on Monday afternoon saw fit to write the words "MAGA forever" and "United We Stand" on his hand. It seemed to be an odd time to reference the president of the United States' campaign slogan, but Comello's Instagram account "@realamericasvoice_" also displayed a political streak.
Authorities are looking into details surrounding Cali's death, including the possibility that it did not have anything to do with organized crime. One theory is that Comello was upset that Cali wouldn't let him date his niece.
At the same time, police are not ruling out the possibility that Comello was working for someone else when he allegedly shot Cali 10 times. This could justify fears that Cali's death could spark a mob war. Former FBI agent James Gagliano likened it to mob hits in the 1990s, wondering if this was just the beginning a a new wave of violence between rival criminal organizations.
Ronn Blitzer contributed to this report.
[Image via CBS New York screengrab]
Have a tip we should know? [email protected]