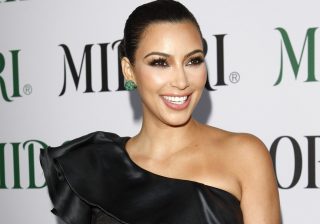 French authorities announced Monday morning that 17 people in different parts of the country were taken into custody for the robbery of Kim Kardashian West. Kardashian West stated in October that she was tied up and robbed at gunpoint while she was in the country during Paris Fashion Week, with assailants taking an estimated $9 million in jewels, plus cell phones and a wallet.
Police union spokesman Luc Poignant told The New York Times that officers used DNA evidence to identify certain suspects and set up surveillance that exposed a larger network. "You have the robbers, and then the one who is going to sell off the goods, the one who puts people in touch, the stone cutter, etc." Poignant described the three-month investigation as "quite short" for this sort of operation.
A spokesperson for the Paris prosecutor's office did not say whether the apprehended suspects, who were found in and around Paris as well as southern France, were involved in the robbery itself. Only five men were said to have committed the act on October 3. According to TMZ, three of the suspects who were arrested on Monday are women.
After the robbery was first announced, there was skepticism over whether it was real or a publicity stunt by Kardashain West. Her attorney, Jean Veil, told French publication L'Express, that Monday's arrest would put an end to that speculation.
Editor's Note: This post has been updated with a new picture of Kim Kardashian. The one previously used was an incredibly real looking wax sculpture of Kardashian at Madame Tussauds wax museum. We apologize for the mistake.
[image via Shutterstock]
Have a tip we should know? [email protected]