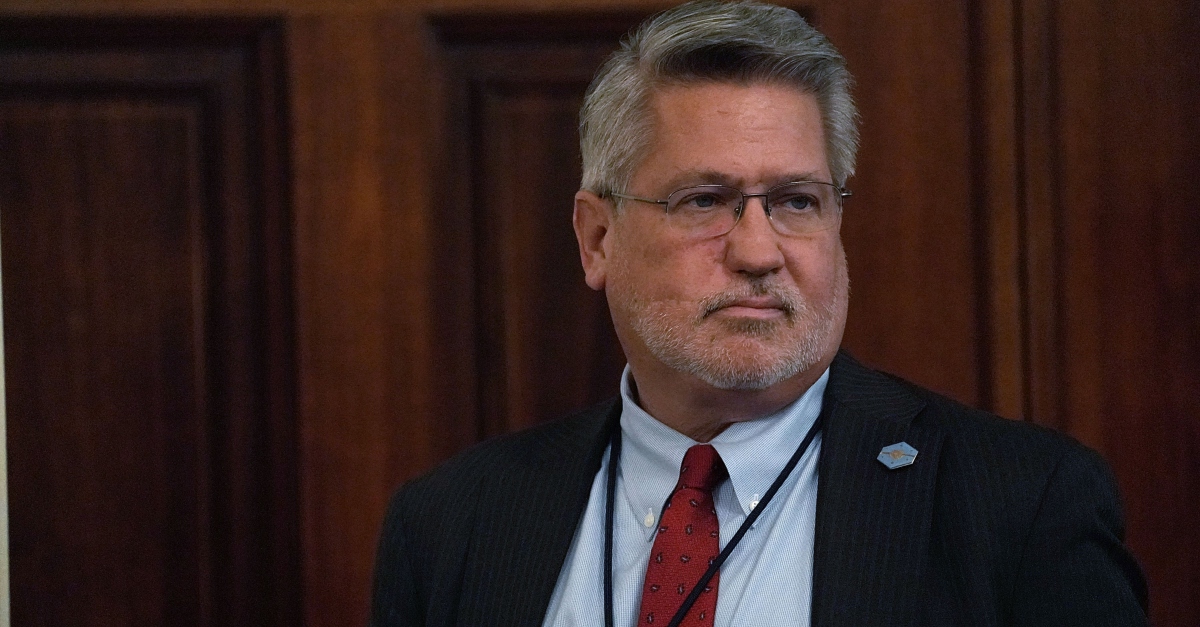 It turns out that Deputy Chief of Staff Bill Shine is still getting huge payments from former employer 21st Century Fox after he left them, then joined the White House. Walter Shaub, the former director of the Office of Government Ethics, knocked the severance and options on Saturday, and pointed out that the former Fox News co-president didn't get a waiver for massive payments, criminal conflict of interest, and the ethics pledge.
People are talking about Bill Shine's ethics waiver. His waiver only covers part of the impartiality regulation (5CFR2635.502). Does NOT cover the extraordinary payment regulation (5CFR2635.503), the criminal conflict of interest statute (18USC208) or the ethics pledge (EO13770). https://t.co/i0zQbJH9bw

— Walter Shaub (@waltshaub) November 24, 2018
The White House, Fox News, and 21st Century Fox didn't immediately respond to a Law&Crime request for comment. Shaub left his job as OGE director while criticizing the administration of President Donald Trump, and has gone on to be a vocal critic of the POTUS.
The extraordinary payment regulation even mentions something that echoes, if not mirrors, Shine's situation. The law prohibits an employee "from participating in any particular matter in which a former employer is a party or represents a party if he received an extraordinary payment from that person prior to entering Government service." The prohibition lasts for two years, but Shine left FOX in May 1, 2017, and according to a financial disclosure form reviewed by CNBC, is due a total of $7 million this year and the next. The severance agreement is set to expire May 1, 2019.
This isn't to say that it would be outright illegal for someone like Shine to accept a severance package in general, but such payments must be consistent with those given to others. Here's an explanation provided in the regulation [emphasis ours]:
The vice president of a small corporation is nominated to be an ambassador. In recognition of his service to the corporation, the board of directors votes to pay him $50,000 upon his confirmation in addition to the regular severance payment provided for by the corporate bylaws. The regular severance payment is not an extraordinary payment. The gratuitous payment of $50,000 is an extraordinary payment, since the corporation had not made similar payments to other departing officers.
Shaub also suggested there would be a problem if Shine's payment was increased for going into government. He clarified Saturday night that authorities don't prohibit payments in general.
Just to be clear, these authorities require an employee to *recuse* from (stay out of) various types of matters involving or affecting a company. They don't prohibit payments. (Except for 18 USC 209, which prohibits a payment if it's given as reward for one's government service.)

— Walter Shaub (@waltshaub) November 25, 2018
Note: Updated Sunday, November 25 with Shaub's tweet from Saturday night.
[Image via Alex Wong/Getty Images]
Have a tip we should know? [email protected]