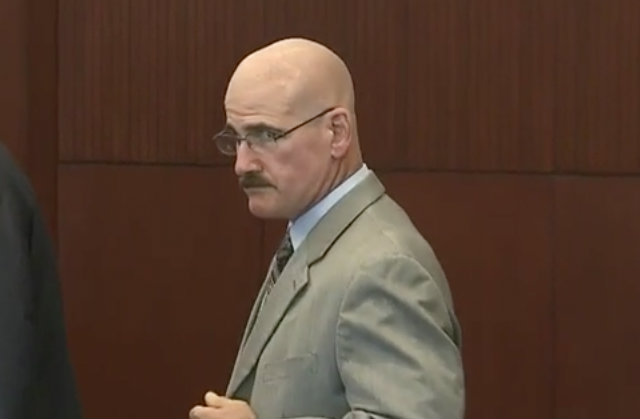 Craig Blitzer, the former Rockingham County District Attorney who pleaded guilty to a wife-hiring scheme in July, has promised to testify against his alleged co-conspirator. Affidavits filed in court Tuesday show that he claims both he and the former District Attorney for Person and Caswell Counties Wallace Bradsher schemed together to dodge North Carolina ethics laws, according to The Greensboro News & Record.
Blitzer, who won office in 2014, was taking a pretty steep pay cut moving from private practice to public, and his wife Cindy Blitzer needed to make up the deficit, he said. But a plan came together when he reached out to Bradsher, a fellow Republican.
"Before I took office, I met with Mr. Bradsher and told him that I could not afford to leave the private sector and enter public service if my wife could not work," he wrote. "Mr. Bradsher responded, 'It's no problem. Pam works for me, and she comes and goes as she pleases. We're the boss.'"
That ended after the North Carolina Administrative Office of the Courts told him he was violating state law by hiring his wife. The Blitzers and the Bradshers instead agreed to simply swap–Cindy would work for Bradsher, while Bradsher's wife Pamela would work for Blitzer.
Ms. Blitzer's pay was $48,000 a year, but she claimed she got very little work.
"I tried to call Mr. Bradsher to discuss this with him, but he did not return my calls," she said, according to the News & Record. "I also asked for more work, but he never gave me any or asked the other employees to give me any."
She was also attending nursing classes at the time, but Mr. Blitzer also admitted to getting two of his employees to take classes for his wife. This sparked an investigation by the State Bureau of Investigation after Debbie Halbrook, one of Bradsher's employees, reported her concerns to officials. Bradsher allegedly fired her in retaliation on Jan. 11.
Blitzer claims he had nothing to do with the termination. Halbrook sued in February while the misdemeanor charge against Bradsher, failure to discharge the duties of his office, is pending in court. Blitzer has agreed to testify in both cases as part of his plea deal, and his sentencing is postponed until those and a state bar complaint against Bradsher are wrapped up.
LawNewz.com has reached out to Bradsher's attorney in the civil case, Thomas Walker, for comment.
[Screengrab of Craig Blitzer via WRAL]
Have a tip we should know? [email protected]