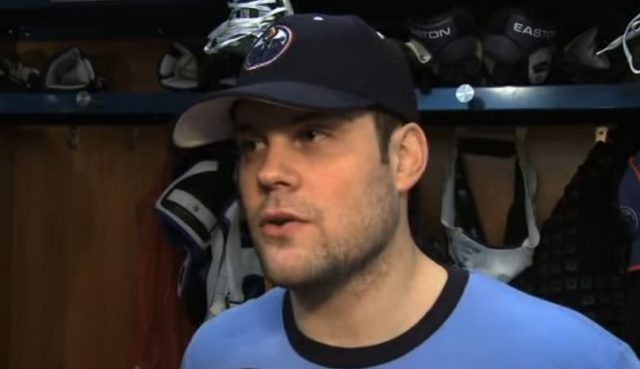 Former NHL player Mike Comrie is under investigation for a possible rape, according to a report by TMZ. Authorities told the gossip site that Comrie, who was once married to actress and singer Hillary Duff, allegedly assaulted a woman in his home Saturday night.
The woman reportedly told Los Angeles police that she met up with Comrie at a bar before going home with him. She said that he then raped her more than once, and that she went to a hospital for a rape kit soon after.
At this time, the LAPD has yet to speak with Comrie, who began his career with the Edmonton Oilers in 2000 and retired in 2012 after playing with the Pittsburgh Penguins. Sources close to the ex-NHL player told TMZ that Comrie has known the woman for some time, and that he claims they did have sex, but it was consensual. Those same sources said a second woman was involved that night, and that she has not filed a report with police.
[Image via screengrab]
Have a tip we should know? [email protected]