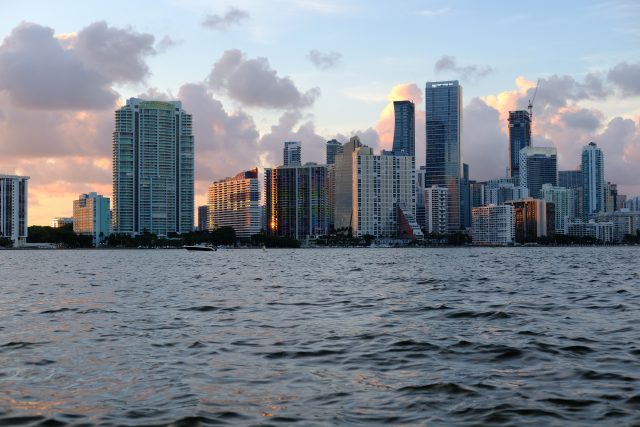 Local and state governments in Florida are being accused of ignoring neighborhoods inhabited predominantly by lower income people of color vis-à-vis their provision of shelters for Hurricane Irma evacuees.
Instead, the Coalition for Racial Justice's Annie Schoening, claims, the shelters currently open in South Miami are limited to neighborhoods which are predominantly wealthy.
No Irma shelters open in South Miami POC areas but open in predom $$$ white areas. #IrmaFlorida #Irma2017 @FLGovScott @DennisCMoss pic.twitter.com/C2JN6O8msx

— Annie Schoening (@AnnieSchoening) September 7, 2017
LawNewz spoke with Brittany Williams, a Miami native who has worked with the Coalition for Racial Justice on multiple projects, in order to clear up the situation on the ground and Everglades of Florida.
She said that most of the poorer communities, which are predominantly made up of people of color, are roughly 15-20 miles north of South Miami-Dade County–where all of the open shelters are–and a good 45 minutes away by car.
Such trips would obviously be frustrated by the prospect of torrential rains, flash floods and hydro-planing–and that's if the highways are passable in the first place. In a phone interview, Ms. Williams said:
"We've had shelters open in our communities in the past, but not this time. We don't have anywhere else to go. Historically, the communities that suffer the most went for weeks without electricity. We had water up to our doors, we expected alligators in those waters, and the National Guard wouldn't even enter those areas during prior hurricanes like Andrew and Katrina."
She also clarified the communities in need of shelters now–and which currently have none. She continued:
"Homestead, Leisure City, Goulds, Florida City, Naranja, West Perrine. These are very vulnerable areas, economically, mostly people of color, immigrant communities, and migrant workers who live in camps directly adjacent to Biscayne Bay. People that live in these areas do not have a shelter. These areas are vulnerable because of their relationship to swamps. All of these areas are on swamplands and floodplains. During Andrew, Homestead and Florida City were completely demolished.
Williams went on, "The danger now is that Miami-Dade County's local government is prioritizing rich areas like Miami Beach and South Beach and making sure they have shelters while the [areas mentioned above] don't have a shelter of their own. If you go to their website, you'll see who they're prioritizing. It's areas that are wealthy and upper-income."
Schoening's initial tweet contains a screenshot of MiamiDade.gov. On the "Emergency" section of the government website, eight shelters are currently listed as "Open." Only one shelter is officially specified as being in South Miami, a separate city from Miami proper, but part of the larger South Miami area.
That shelter is the South Miami Senior High School, which is located at 6856 SW 53 Street. But, as Ms. Williams explained, this shelter is roughly 30-45 minutes away from the areas currently under-served by Miami-Dade County. The other seven shelters are located in areas which are upper income.
LawNewz followed up with the mayor's office in Miami-Dade County who said the "matter is being further reviewed." This post will be updated if and when a more thorough response is received.
[image via Shutterstock.com]
Follow Colin Kalmbacher on Twitter: @colinkalmbacher
Have a tip we should know? [email protected]