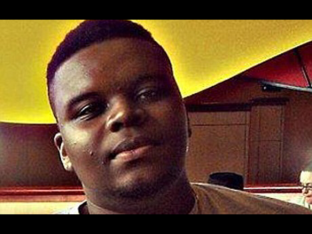 U.S. District Judge E. Richard Webber signed a protective order on Monday that will give unredacted grand jury information to the family of Michael Brown, including the actual names of witnesses, unredacted transcripts of witness interviews with the FBI and other investigators and autopsy photos.
According the the Associated Press, the order allows the Brown's family attorneys  to see the items to, but they are prohibited from disclosing anything to the public until receiving Judge Webber's OK.
Brown family attorney Anthiny Grey was delighted with the ruling.
"We now get the chance to have an unblemished look at who said what to whom and under what context," Gray told the AP. "We consider this to be a huge development in the case — very significant and monumental in terms of discovery."
Gray is expected to use the new information in the wrongful death lawsuit he filed against the city of Ferguson, former police chief Tom Jackson and Darren Wilson.
After the grand jury refused to indict officer Wilson in the  shooting — a decision the Justice Department investigation concluded was appropriate — St. Louis County Prosecutor Robert McCulloch took the unprecedented step to release heavily redacted Grand Jury transcripts, assuring the witnesses names would never be made public.
Linda Wasserman, an attorney for McCullough's office, first opposed the disclosures, but she then sought to limit it once it became clear Judge Webber was going to disclose some of it   According to the AP, Wasserman recently filed a document that cited "continued grave concerns, in light of the lives at stake, regarding the efficacy of a protective order in controlling the short-term and long-term threat of personal harm to innocent persons called as witnesses in this case."
Releasing grand jury information is very rare.  Stick with LawNewz.com for the latest on this breaking story.
Have a tip we should know? [email protected]