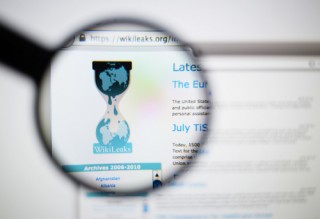 After Wikileaks revealed thousands of damaging Democratic National Committee emails over the weekend that led to the resignation of Chair Debbie Wasserman Schultz, the FBI is investigating to see if other political organizations have been targeted. CNN reported that federal investigators are meeting with the Republican National Committee and major campaigns to review their security, although no hacks of their systems have been reported.
Democrats quickly pointed fingers at Russia over the cyber-attack. While the FBI has not officially named anyone, officials are saying that there is evidence that points to Russian actors who have been tied to other recent hacks. DNC officials said back in June that their computer systems had been hacked by Russian government actors who had accessed their files for a year.
Security investigators found that two groups with ties to the Russian government are behind that attack. According to CNN, experts say at least one of those groups was involved in cyber-attacks on the White House and State Department. Officials close to the current investigation said that the FBI has evidence pointing to actors they know to be connected to the Russian government.
Government officials also said that it's possible that whoever was behind the attack stole additional information. It is expected that more information dumps like the weekend's emails will come in the future.
Have a tip we should know? [email protected]