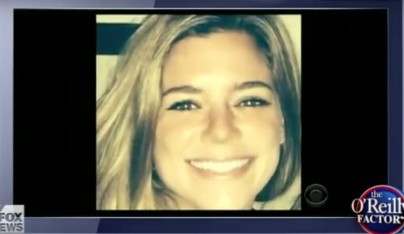 The parents of Kate Steinle filed a federal lawsuit on Friday saying the undocumented immigrant who admitted shooting her would've been in jail but for a series of mistakes and failures by several federal agencies and Sheriff Ross Mirkarimi.
Juan Francisco Lopez-Sanchez, an undocumented immigrant who had been deported five times, is accused of killing Steinle on a San Francisco pier in July 2015.
According to various news reports, Lopez-Sanchez had just been released from federal prison to local San Francisco authorities where he had an outstanding drug warrant.  San Francisco prosecutors declined to prosecute him but rather than holding him until immigration authorities could arrive, he was released pursuant to San Francisco's sanctuary city law.  After he was released, he is alleged to have shot and killed Steinle with a gun that was stolen from a BLM agent's vehicle.
"The Steinle Family hopes that their actions today will serve to highlight the lax enforcement of gun safety regulations among the law enforcement agencies involved and bureaucratic confusion so that this will not happen to others," said Frank Pitre, the Steinle family attorney, in a statement to KTVU.
According to KTVU, the lawsuit asks for unspecified damages and names the Bureau of Land Management, ICE, and Mirkarimi as defendants.  The lawsuit alleges the defendants provided "the means and opportunity for a repeat drug felon to secure a gun and kill Kate."
Donald Trump's presidential campaign highlighted Steinle's death last summer and forced renewed attention of the issue of sanctuary cities.  However, just last week the San Francisco Board of Supervisors decided to continue the sanctuary city policies.
Have a tip we should know? [email protected]