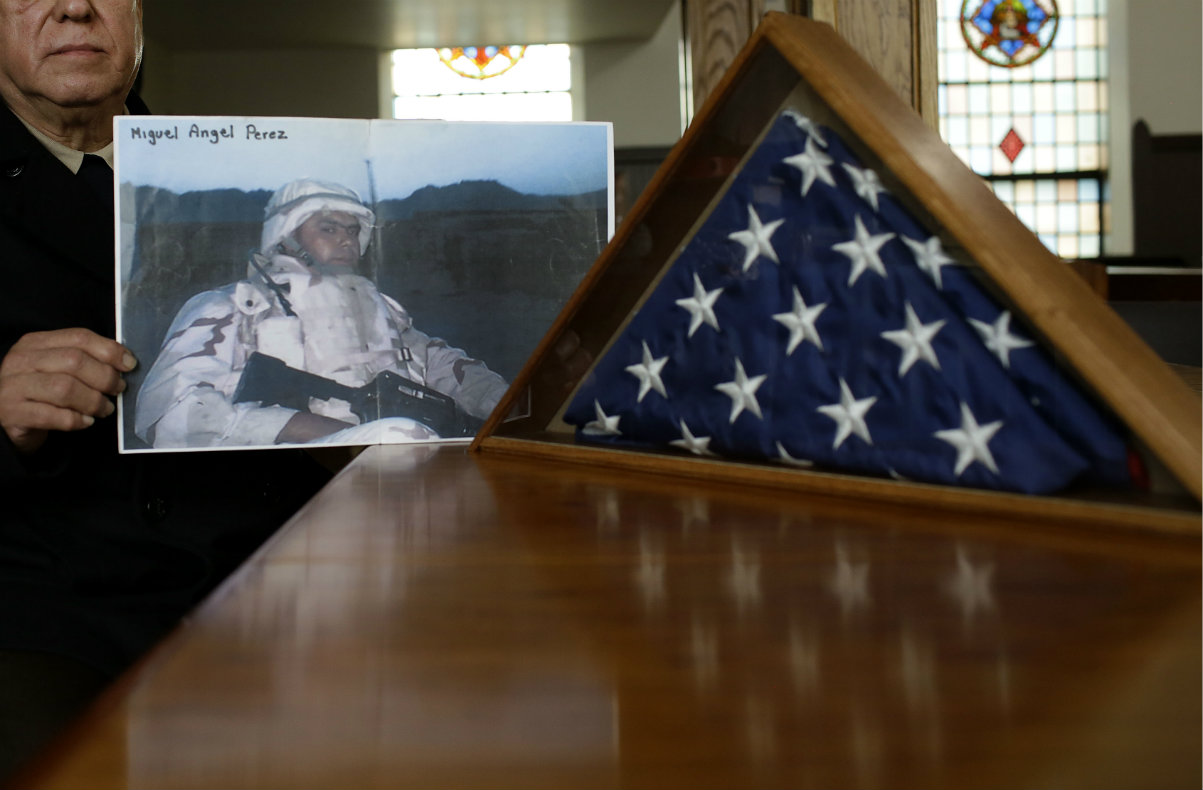 Even Miguel Perez Jr.'s supporters knew it wasn't for certain, but they hoped immigration officials would retroactively grant him citizenship. It wasn't to be. The former Afghan war vet was scheduled for a Thursday interview with authorities, but he was denied, according to The Chicago Tribune.
Perez, 39, joined the U.S. Army in 2001, and hasn't been in his birth country of Mexico since he was 8, but that isn't stopping the federal government from trying to kick him out of the states over a drug conviction. Officials cited that conviction–after handing over a laptop case containing heroin to an undercover investigator–as why he won't become a citizen.
"To be eligible for naturalization, you must demonstrate that you are a person of good moral character," said the letter from U.S. Citizenship and Immigration Services. "Because you have been convicted of an aggravated felony on or after Nov. 29, 1990, you are unable to demonstrate good moral character; therefore you are permanently ineligible for naturalization."
He and attorney Chris Bergin plan on appealing this decision.
Perez only served part of a 15-year prison sentence before being released from the state facility. Perez, who says he suffers from post-traumatic stress disorder because of his service, says he cleaned up his coke habit in prison, received therapy, got an associate degree, and as a teacher's aide, worked with other prisoners on getting their GEDs.
Perez remains detained. He went on a hunger strike last month to protest his deportation.
[Perez's father Miguel Perez Sr. holds up a picture of his son via JOSHUA LOTT/AFP/Getty Images]
Have a tip we should know? [email protected]