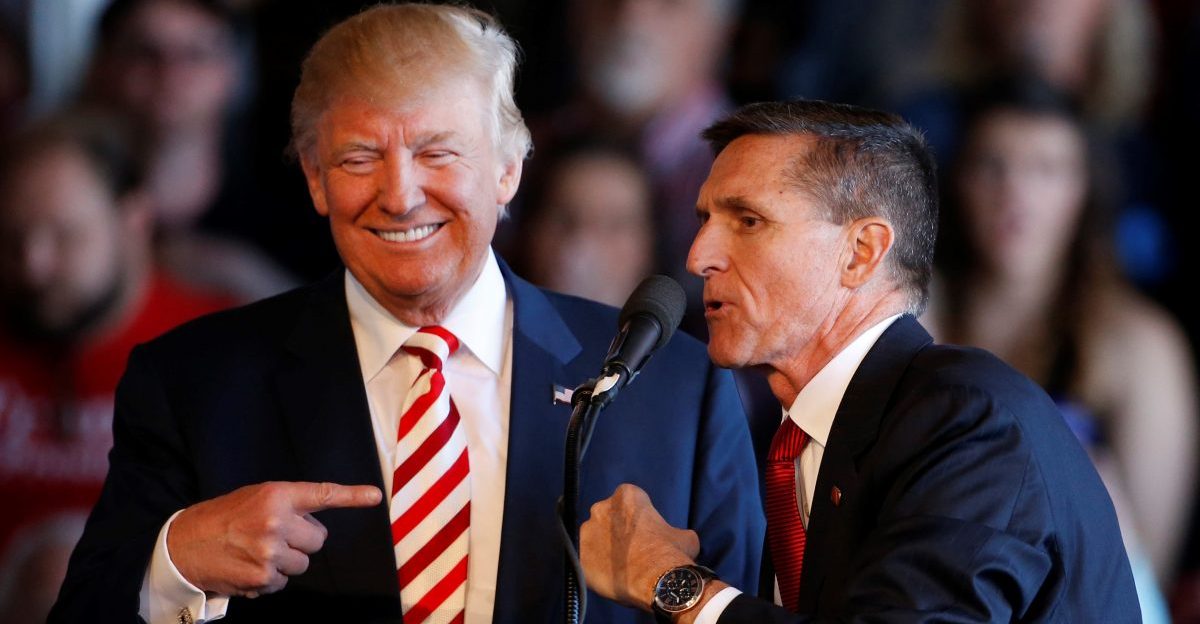 Step one of special counsel Robert Mueller's busy week to come was the filing of the memorandum in support of sentencing fired Trump national security advisor Michael Flynn for lying to the FBI. That happened Tuesday night, the evening before Flynn's birthday.
Mueller promised that he would drop a detailed report on Flynn's cooperation with the special counsel a year after Flynn pleading guilty to lying about his contact with Russian ambassador Sergey Kislyak. They had phone calls in which they discussed easing sanctions on Russia. Flynn also admitted to lying on his foreign lobbying registrations about his lobbying in Turkey.
"After over 33 years of military service to our country, including nearly five years in combat away from my family, and then my decision to continue to serve the United States, it has been extraordinarily painful to endure these many months of false accusations of 'treason' and other outrageous acts. Such false accusations are contrary to everything I have ever done and stood for," Flynn said in a statement on Dec. 1, 2017. "But I recognize that the actions I acknowledged in court today were wrong, and, through my faith in God, I am working to set things right. My guilty plea and agreement to cooperate with the Special Counsel's Office reflect a decision I made in the best interests of my family and of our country. I accept full responsibility for my actions."
In particular, Flynn pleaded guilty to violating 18 U.S.C. § 1001(a)(2), which is the very same crime former Trump lawyer Michael Cohen pleaded guilty to last week:
(a) Except as otherwise provided in this section, whoever, in any matter within the jurisdiction of the executive, legislative, or judicial branch of the Government of the United States, knowingly and willfully—
(1) falsifies, conceals, or covers up by any trick, scheme, or device a material fact;
(2) makes any materially false, fictitious, or fraudulent statement or representation.
The special counsel pushed back Flynn's sentencing multiple times "due to the status" of the investigation. By September 2018, Mueller announced that Flynn was ready to be sentenced. Flynn's sentencing is scheduled for Dec. 18. Flynn could have faced 5 years in prison, but with the plea agreement it appeared the retired lieutenant general may serve zero to six months in prison.
After much anticipation, here's what Mueller had to say: Flynn's "assistance" was described as "substantial."  Mueller said he was comfortable with Flynn serving no jail time.
Another thing that certainly jumped out is how much of the filing is redacted, especially in the area where Flynn's cooperation was detailed.
You can read the full memo below.
Michael Flynn sentencing memo by Law&Crime on Scribd
[Image via George Frey/Getty Images]
Have a tip we should know? [email protected]