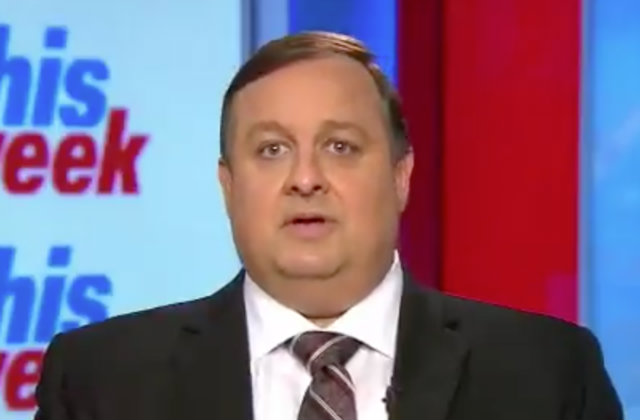 Come July 19, Walter Shaub will step down as director of the United States Office of Government Ethics, and will join an organization that butts heads with President Donald Trump. Did the POTUS force him out? No, he says, but…there were issues. Shaub now claims a "fairly explicit threat" from White House Chief of Staff Reince Priebus , made during a January episode of This Week, characterized what it was like working with the administration.
Outgoing Ethics head @waltshaub says he wasn't pushed out of job, but Priebus' "fairly explicit threat" emblematic of working w/White House. pic.twitter.com/PQNhroIeFp

— This Week (@ThisWeekABC) July 9, 2017
"Well, when I saw that it was really an interesting morning because I was watching live," Shaub said on Sunday's episode of This Week. "I think the fairly explicit threat from Reince Priebus during that show really is emblematic of how the interactions with the White House has been since the beginning of this administration. But no, I wasn't pushed out at all."
Priebus appeared on This Week on January 15, saying Shaub should "be careful" about how he does his job.
"The head of the government ethics ought to be careful because that person is becoming extremely political," he said, suggesting Shaub supported Democrat Hillary Clinton during the 2016 presidential election.
Shaub joined the OGE in 2006, and worked his way up: President Barack Obama nominated him to director in 2013, and the Senate confirmed him to a five-year term. His relationship with the new administration has in no way been smooth. Shortly before inauguration, he blasted Trump's plan to avoid conflicts of interest as president.
In any case, he'll be joining the Campaign Legal Center as senior director of ethics. This organization has clashed with the Trump campaign before over allegations of illegal fundraising, and illegal compensation.
[Screengrab via ABC]
Have a tip we should know? [email protected]