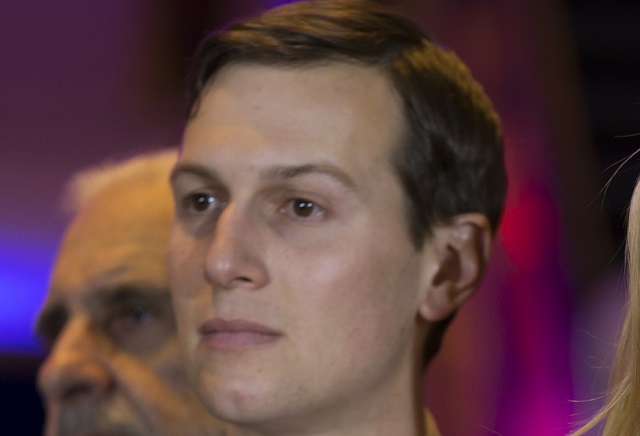 Citizens for Responsibility and Ethics in Washington (CREW) has filed a complaint with the Office of Government Ethics (OGE) regarding an alleged failure to disclose a conflict of interest with a real estate investment company in which he has a stake.
The complaint claims that Kushner, a White House Senior Advisor, co-founded and is a part owner of the online investment firm Cadre, and that he did not reveal this in his public financial disclosure statement. As a result, CREW believes that it's "very likely" that Kushner also didn't disclose this in documents provided in his request for a certificate of divestiture, meant to remove potential conflicts of interest.
CREW says that conflict of interest laws seem to require that Kushner sell his interest in Cadre, but he hasn't done so. The complaint claims that representatives for Kushner confirmed that he still maintains an ownership stake in the company, citing a Wall Street Journal article in May, where his attorney Jamie Gorelick said that Kushner reduced his share to less than 25%, but that he still has a significant interest.
The complaint alleges that Kushner may have violated the Ethics in Government Act for failing to report this.
"Kushner's failure to disclose his ownership in Cadre is very troubling," CREW Executive Director Noah Bookbinder said in a statement. "It appears to be one of his larger investments, not something he could easily overlook, and it is impossible to ensure that senior government officials are behaving ethically if they fail to disclose key assets."
Bookbinder called on OGE to investigate and "determine whether any sanction or referral is appropriate."
LawNewz.com reached out to Kushner through Gorelick for comment and will update should either respond. Gorelick did tell WSJ in the same article referenced in the complaint, that Kushner would disclose his Cadre interest in a revised disclosure form that had to be certified by officials before being released to the public.
Note: This article has been updated.
[Image via Shutterstock]
Have a tip we should know? [email protected]