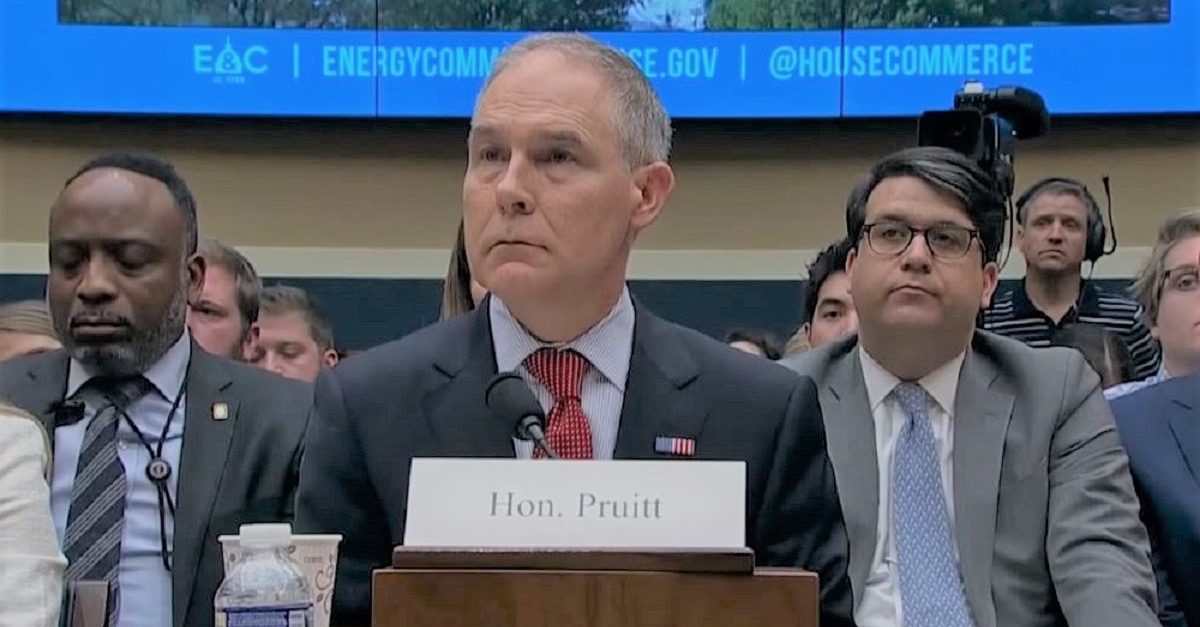 EPA head Scott Pruitt has been criticized for his costly travel accommodations, but documents recently released by the agency in response to a Freedom of Information Act request show that the expenses aren't limited to first class flights. Records show that on Aug. 2, 2017, Pruitt visited a coal mine in Indiana. How did he get there? Why, he took a Black Hawk military helicopter, accompanied by the state's National Guard.
The records were among tens of thousands of pages of documents turned over to the Sierra Club as part of their FOIA request.
The trip came as part of Pruitt's Indiana stop on his "state action tour." Before going to the mine, he had a meeting with state officials and held a roundtable discussion with Gov. Eric Holcomb.
The emails showed that Pruit, his staff, and security officials were on board for the ride. It's not clear what Pruitt did once he got to the mine, but an agency press release stated the trip's purpose was "to discuss methods to improve environmental conditions, while also safeguarding critical coal mining jobs.
Major Charles Wimp, the Indiana National Guard's public affairs director, told The National Review that if Pruitt took a military helicopter, it must have been for a good reason, as they aren't used frivolously.
"There is a tremendous amount of clearances and paperwork that go into any use of aircraft," Wimp told the publication.
Law&Crime reached out to the EPA for more information, specifically how much the Black Hawk trip cost, but they have not responded.
Pruitt's travels have reportedly cost taxpayers millions of dollars since he took office in February 2017. Those bills have reportedly included first class flights, luxury hotels, and large security teams.
[Image via Time screengrab]
Have a tip we should know? [email protected]