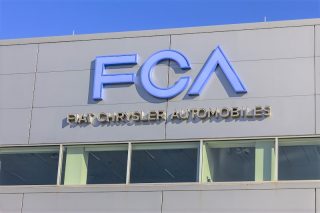 The Environmental Protection Agency sent a notice to Fiat Chrysler Automobiles, N.V. (FCA) on Thursday, informing them of potential Clean Air Act violations resulting from software FCA allegedly installed that led to "excess emissions of nitrogen oxides." The software, known as Auxiliary Emission Control Devices (AECD) were not reported to the EPA when the cars were being made, the letter said.
The vehicles in question are light-duty 2014, 2015, and 2016 Jeep Grand Cherokees and Dodge Ram 1500s, according to the EPA's letter. The AECDs allegedly compromised the effectiveness of the vehicles' emission control systems. Approximately 104,000 vehicles with diesel engines were affected by this.
Cynthia Giles, Assistant Administrator for EPA's Office of Enforcement and Compliance Assurance, said in a statement, "Failing to disclose software that affects emissions in a vehicle's engine is a serious violation of the law, which can result in harmful pollution in the air we breathe … All automakers must play by the same rules, and we will continue to hold companies accountable that gain an unfair and illegal competitive advantage."
The EPA is continuing to investigate the AECDs in order to determine whether they are illegal "defeat devices" meant to get around legal standards. VW has faced allegations of using such devices to cheat on emissions tests.
In a statement responding to the notice, FCA said:
FCA US is disappointed that the EPA has chosen to issue a notice of violation with respect to the emissions control technology employed in the company's 2014-16 model year light duty 3.0-liter diesel engines.

FCA US intends to work with the incoming administration to present its case and resolve this matter fairly and equitably and to assure the EPA and FCA US customers that the company's diesel-powered vehicles meet all applicable regulatory requirements …

FCA US looks forward to the opportunity to meet with the EPA's enforcement division and representatives of the new administration to demonstrate that FCA US's emissions control strategies are properly justified and thus are not "defeat devices" under applicable regulations and to resolve this matter expeditiously.
[Image via Shutterstock]
Have a tip we should know? [email protected]