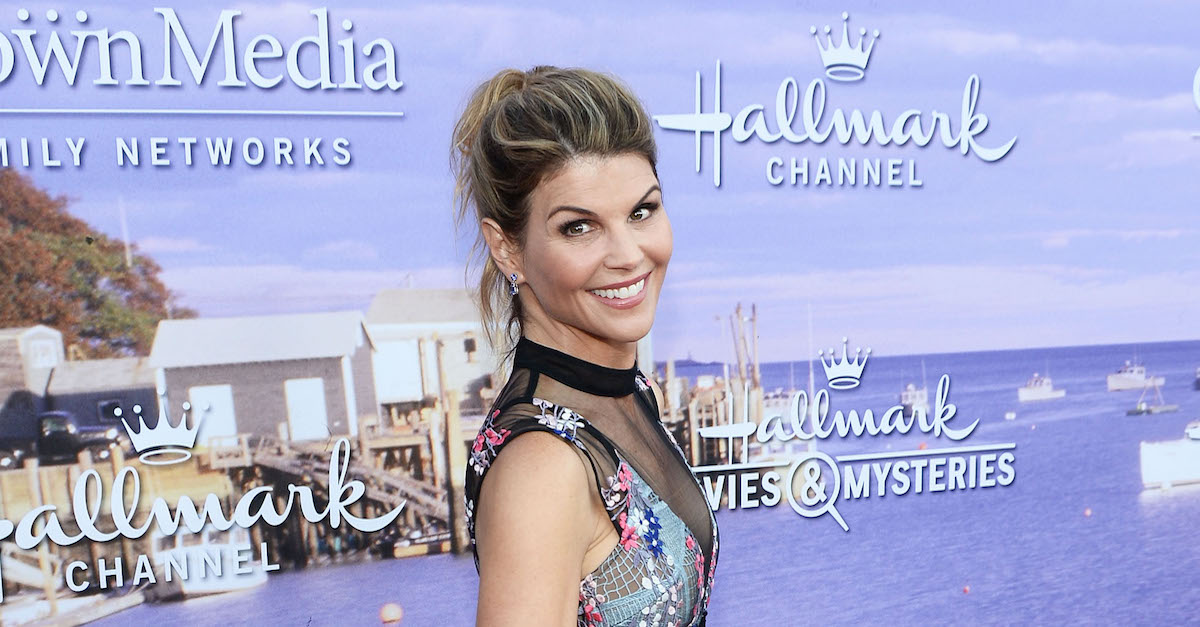 The Hallmark channel's parent company Crown Media has announced that it is showing former Full House star Lori Loughlin the door around the same time Sephora publicly cut ties with Loughlin's daughter Olivia Jade Giannulli.
"We are saddened by the recent news surrounding the college admissions allegations," the company said in a statement. "We are no longer working with Lori Loughlin and have stopped development of all productions that air on the Crown Media Family Network channels involving Lori Loughlin, including Garage Sale Mysteries, an independent third party production."
Loughlin and her fashion designer husband Mossimo Giannulli have been charged for conspiracy to commit mail fraud and honest services mail fraud for allegedly paying $500,000 in bribes as part of a massive college cheating scandal. Loughlin was arrested in California in Wednesday and appeared in court. Giannulli was arrested on Tuesday an arraigned. Both were released after paying $1 million bond.
Loughlin and Giannulli allegedly created fake rowing profiles to get their daughters Isabella and Olivia into USC. After the charges were announced on Tuesday, Olivia received a lot of backlash, especially because people immediately recalled a YouTube video in which she said she didn't "really care" about school.
"I don't know how much of school I'm gonna attend … I do want the experience of like game days, partying … I don't really care about school, as you guys all know," she said at the time. She later apologized to her nearly 2 million subscribers.
"A lot of people like to attack me for the way I've grown up because it's really different from a lot of people, and so anything I say that's remotely ignorant or bratty or something that I genuinely don't mean, it gets so much backlash," she said.
Olivia's parents are now on the hook legally and could face time behind bars, given the amount of money in bribes that was allegedly paid.
"[They] agreed to pay bribes totaling $500,000 in exchange for having their two daughters designated as recruits to the [University of Southern California (USC)] crew team–despite the fact that they did not participate in crew–thereby facilitating their admission to USC," court documents said.
In each case, they allegedly took photos of their daughters on rowing machines to make it appear as if they were, in fact, rowers, and submitted these images as part of fake athletic profiles.
[Image via Matt Winkelmeyer/Getty Images]
Have a tip we should know? [email protected]