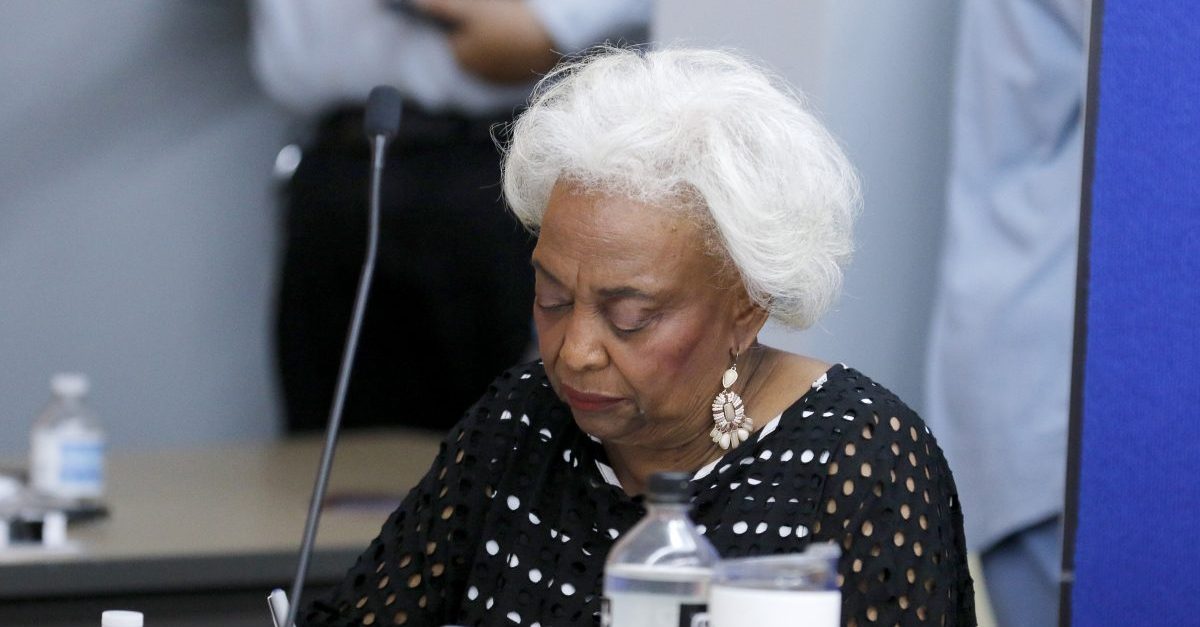 Broward County elections supervisor Brenda Snipes has indicated that she not be remaining in her position for much longer, as she's faced scrutiny during Florida's close elections. The state is currently in the middle of recounting ballots, as three races have been too close to call.
Those races are: U.S. Senate race between Republican Gov. Rick Scott and Democratic incumbent Sen. Bill Nelson; the gubernatorial race between Republican Rep. Ron DeSantis and Democrat Tallahassee Mayor Andrew Gillum; the agriculture commissioner race between Republican state Rep. Matt Caldwell and Democrat Nikki Fried.
"It is time to move on," Snipes said, according to local WPLG. "I haven't finalized that. I'll just check with my family. They'll tell me what I'm doing."
It's unclear if any resignation would take place right when the recount concludes, or if she will just choose to not seek reelection when her term is up in 2020.
Snipes' office was the target of a lawsuit from Republican Senate candidate Rick Scott, and a judge ruled that the county violated the constitution in how they dealt with public records.
Former Governor Jeb Bush, who appointed Snipes in 2002, was critical of her performance during this year's election.
"There is no question that Broward County Supervisor of Elections Brenda Snipes failed to comply with Florida law on multiple counts, undermining Floridians' confidence in our electoral process. Supervisor Snipes should be removed from her office following the recounts," Bush said in a Twitter post.
President Donald Trump also accused her office of foul play.
When will Bill Nelson concede in Florida? The characters running Broward and Palm Beach voting will not be able to "find" enough votes, too much spotlight on them now!

— Donald J. Trump (@realDonaldTrump) November 13, 2018
Despite this, the state's Board of Election did not find that Snipes' office committed fraud or any other crimes.
[Image via Joe Skipper/Getty Images]
Have a tip we should know? [email protected]