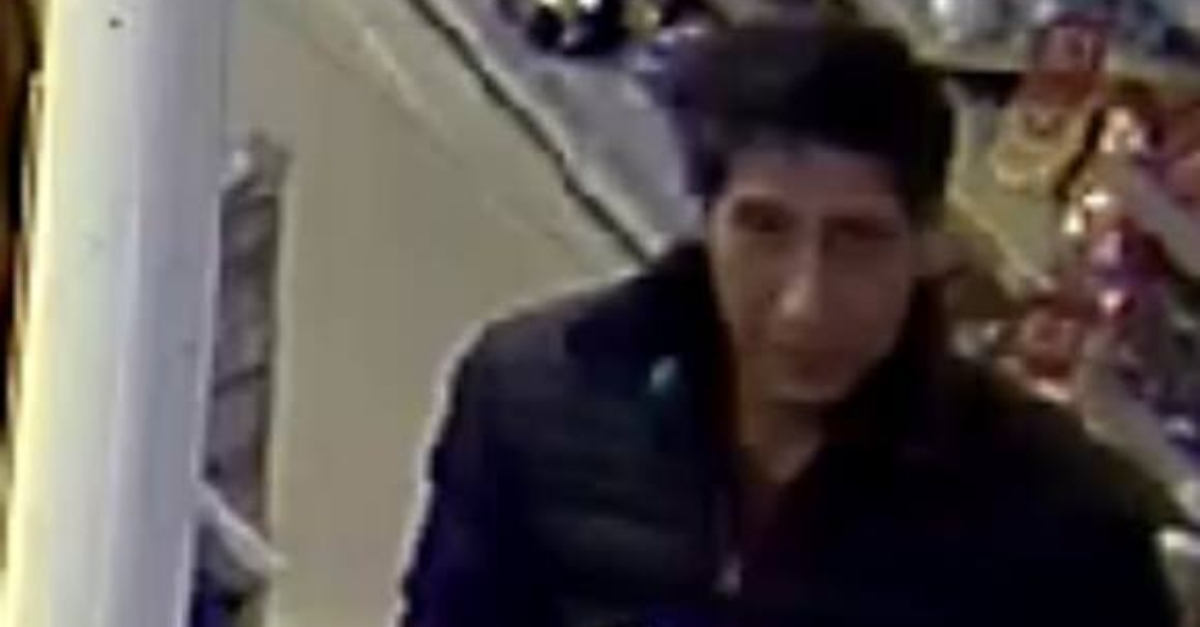 Cops in England arrested a beer theft suspect on Tuesday who looks a hell of a lot like actor David Schwimmer. The Lancashire Police, who first sought the defendant, credited their counterparts in London for the collar.
Following the appeal we posted looking for a man who resembles a well-known actor, we now have an update. Thanks to our colleagues @MetPoliceUK, a 36-year-old man was arrested in Southall last night on suspicion of theft. Thank you for the support, especially @DavidSchwimmer! pic.twitter.com/nOgF1KQb0X

— LancsPolice (@LancsPolice) November 13, 2018
Internet commenters had way too much fun when cops mentioned the similarity between suspect and celebrity in October, and they made a slew of references to the Friends theme song. London cops continued that trend Tuesday.
Happy to help @LancsPolice #IllBeThereForYou
https://t.co/4hup1FUsVX

— Metropolitan Police (@metpoliceuk) November 13, 2018
The suspect wasn't identified. It's unclear how he plans to pivot, given the theft charge.
We weren't kidding about all the Friends references, by the way. The case caught international attention last month because of the defendant's apparent resemblance to Schwimmer.
"I heard he stole because his job is a joke, plus he's broke and don't get me started on his love life which is D.O.A." wrote an account under the name Brendan Bunting. "To be honest it's not been his day, his month or even his year."
Police, in their now-deleted original post, made clear that they didn't suspect the actor of any wrongdoing, but this didn't stop Schwimmer from having a little bit of fun  last month.
Officers, I swear it wasn't me.
As you can see, I was in New York.
To the hardworking Blackpool Police, good luck with the investigation.#itwasntme pic.twitter.com/EDFF9dZoYR

— schwim (@DavidSchwimmer) October 24, 2018
[Image via Lancashire Police]
Have a tip we should know? [email protected]