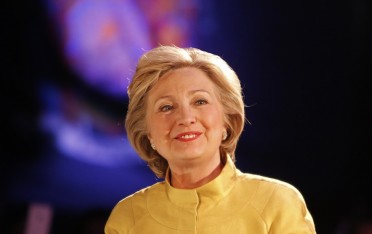 The fourth round of emails from Clinton campaign chairman John Podesta were released on Wednesday morning by Wikileaks.  The new emails shed more light on the apparent cozy relationship between the Clinton campaign and the State Department and provide the strongest evidence to date of direct coordination in the release of Hillary Clinton's emails.
On Tuesday LawNewz.com wrote about a March 2015 email that showed that a Clinton top aide and lawyer named Heather Samuelson received a heads up about a pending release of emails in a Freedom of Information Act (FOIA) lawsuit filed by Judicial Watch.  Samuelson left the State Department in 2013 along with Clinton and her other top aides, so some questioned how she managed to get ahold of the information about the release before Judicial Watch, or the general public.
As we reported, the State Department allowed the Clinton Foundation to review emails before the release under FOIA exemption 4.  Some speculated that Samuelson may have received information about the pending release from the Clinton Foundation, although it remains unclear what connection she may have had to the Clinton Foundation in March 2015.  The Clinton Foundation never responded to requests for comment on Samuelson's relationship with the charity.
However, the latest Wikileaks release from Wednesday morning possibly provides some additional answers about how Samuelson received her information about pending email releases.
An email dated April 9, 2015 from Clinton campaign Deputy Communications Director Kristina Schake mentions having received a tip that the State Department was preparing to release Clinton's Benghazi emails in the coming days.
Four days later, on April 13, 2015, Samuelson responds in an email to top Clinton campaign staffers, including Schake, Robby Mook, Jennifer Palmieri, Cheryl Mills, John Podesta, and Nick Merrill.  Her response appears to indicate that she was receiving the information about the pending email release directly from the State Department, not through the Clinton Foundation.
"Quick update on this — DOS says the release of the 300 will likely happen on Thurs or Friday. Will keep you posted as I hear anything further on my end. Thx," Samuelson wrote.
Samuelson then sent another email update to the campaign team two days later.
She wrote, "Latest: Still aiming for Friday, but potential it gets delayed until early next week because still moving through interagency review process. Will check back tomorrow and keep you posted."
It would ultimately be another month until the State Department released the first Clinton emails on May 22, 2015.  It is unclear what accounted for the delay.  It is also unclear why Samuelson would have received information from the State Department in the first place.  As was previously mentioned, Samuelson was no longer employed by the State Department in 2015 and it remains unclear what capacity she may have been working in that would have allowed her to received information about FOIA releases.
LawNewz.com reached out to the State Department to ask about the latest email and we will update the story when we receive a reply.
Update:
State Department spokesman John Kirby told LawNewz.com the State Department did notify representatives for Hillary Clinton before releasing her emails:
The Department maintains respectful contact with its former Secretaries of State, including with representatives and counsel for Secretaries Clinton, Rice and Powell, when matters related to their tenures arise. As a courtesy, we have been in touch with legal counsel to former Secretary Clinton when documents related to her tenure were being released publicly. Likewise, we have informed representatives of other former Secretaries when documents related to their tenures were being released publicly. This is done as a courtesy and to inform. It does not impact or change Department decisions as to when and in what form documents are released. The Department alone makes those decisions.
Have a tip we should know? [email protected]