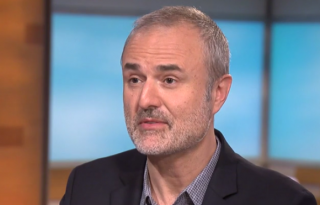 Gawker Media has filed for Chapter 11 bankruptcy, but that doesn't mean they're going away any time soon. Their bankruptcy filings showed that their debts amount to somewhere between $100 million and $500 million, while their assets are between $50 million and $100 million. Much of the debt comes from the $140 million they owe Hulk Hogan from his lawsuit over clips of a sex tape that Gawker posted online. Owner Nick Denton told Gawker employees that he will continue to fight the verdict through the appeals process, according to Recode.net.
Bankruptcy does not mean that Gawker is going out of business. By filing Chapter 11, a debtor company (in this case Gawker) continues to operate under court supervision, after submitting a plan to reorganize. This means that they will continue business with a duty to operate in the best interest of its creditors (in this case Hogan and others), while figuring out how to pay creditors over time. If the court feels their management is not effective or honest, they can appoint a trustee to take over, although according to the U.S. Courts website, this is rare.
The bankruptcy code states that once a company has Chapter 11 status, there is a stay against "the enforcement … of a judgment obtained before the commencement of the case under this title" as well as "any act to collect, assess, or recover a claim against the debtor that arose before the commencement." This would give Gawker breathing room, so that they can figure out how they can best operate without having to fork over all of their assets. So even if Gawker loses its appeal against Hogan, they wouldn't have to pay the $140 million while they have Chapter 11 status, which could last for years.
Denton is also looking to sell Gawker. Publishing company Ziff Davis (owner of IGN, PCMag, and other sites) is reportedly interested in buying Gawker for less than $100 million, according to Recode. Gawker's banker, Mark Patricof, believes that they will get higher offers once they have bankruptcy protection. Either way, it is not expected that Denton will sell until after he either has success against Hogan with an appeal, or Gawker completes its reorganization.
Have a tip we should know? [email protected]