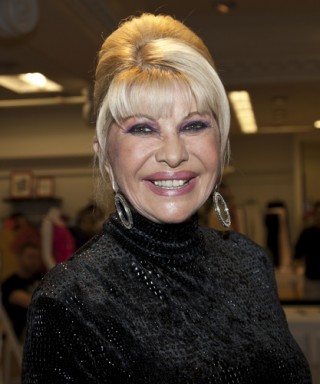 There's been much talk as of late about ousted Trump campaign manager Corey Lewandowski and whether he signed a nondisparagement agreement preventing him from talking trash about his former boss. Lewandowski scored a job as a commentator at CNN after being canned by Trump. I wrote last week about the very high likelihood that he has a nondisclosure agreement that specifically prevents him from revealing what happened while he worked for the presidential hopeful. Now, I'm even more convinced that the agreement was quite restrictive. We stumbled upon some court records from 1992 that reveal a detailed confidentiality agreement that Trump made his former wife Ivana Trump sign when they got divorced.
Here's what it said:
Without obtaining [the husband's] written consent in advance, [the wife] shall not directly or indirectly publish, or cause to be published, any diary, memoir, letter, story, photograph, interview, article, essay, account, or description or depiction of any kind whatsoever, whether fictionalized or not, concerning her marriage to [the husband] or any other aspect of [the husband's] personal, business or financial affairs, or assist or provide information to others in connection with the publication or dissemination of any such material or excerpts thereof.
Under the clause, if Ivana breached the confidentiality agreement, her payments and benefits from Trump would be immediately terminated. In addition, Trump could seek a temporary or permanent injunction  to prevent her from speaking badly about their marriage. And, in fact, at one point, Ivana attempted to get the confidentiality portion of her post nuptial settlement agreement stricken. Trump refused. In 1992, an appellate court ruled that it was enforceable. The divorce came after a much publicized affair that Donald Trump had with Marla Maples.
According to The New York Post, Ivana got a $14 million cash settlement, the family's 45-room Connecticut mansion, an apartment at Trump Plaza, and use of Trump's Palm Beach mansion. Not a bad price for her promise to stay silent. Ivana recently gave an interview to the Post (presumably with Trump's permission as detailed in their agreement) where she talked about how she is still close with her former husband, and has even been advising him in his presidential run. But, if you read through this 1990 Vanity Fair article, you will see their break-up wasn't quite that smooth.
Have a tip we should know? [email protected]
Rachel Stockman - President / On Air Host