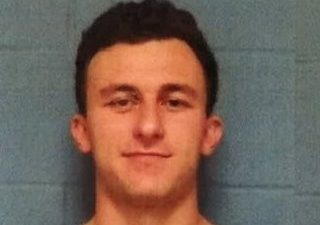 Dallas prosecutors have reportedly reached an agreement with troubled former NFL quarterback Johnny Manziel, regarding a domestic violence case that was brought against him earlier this year. The case was based on an incident involving his ex-girlfriend Colleen Crowley that allegedly took place in January and led to an indictment in April. According to the deal, prosecutors will drop the charges.
Details of the agreement have not been released to the public, and nothing has been filed with the court yet. A judge told both sides that they have two weeks to finalize the agreement before coming back to court on December 1.
Manziel was arrested after Crowley alleged that he forced her into a car outside a Dallas hotel, and hit her when she tried to escape.
Have a tip we should know? [email protected]