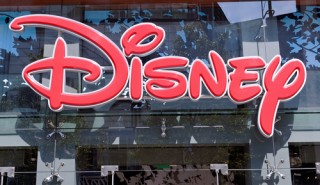 If Georgia's Free Exercise Protection Act is signed into law, the Peach State can expect corporate backlash from at least one major company: Disney.
The Free Exercise Protection Act, currently on the desk of Governor Nathan Deal, has been termed an anti-gay bill in one breath, and a religious liberty bill in the next. Deal, a Republican, must sign or veto the bill, which would offer speech protections to faith-based entities that refuse to provide services that they say violate their beliefs, by May 3.
How one interprets the bill is likely to fall along party lines. While liberals argue the bill has discriminatory effects that allow individuals to refuse to, say, bake a cake for gay couples, conservatives argue the bill will simply ensure free speech protections and religious liberty.
So, what action will Disney take if Deal passes the legislation? Well, they will stop filming in Georgia, which has become a new epicenter for Hollywood production, in part because of Georgia's tax credits program which incentives studios to film in the state—recent Disney projects that have filmed in Georgia include Marvel Studios-produced "Ant-Man" and "Guardians of the Galaxy 2." Georgia's program is especially alluring because it allows studios and film producers to offset actors' salaries.
The cost-savings a state like Georgia provides sheds insight into the gravity of the Governor's decision—what it means for individual rights, Disney's bottom line and Hollywood's $1.7 Billion economic impact on the state. The production of "Ant-Man" alone generated $106 million in revenue for the state, and employed 3,579 Georgians, according to the Georgia Department of Economic Development.
"Disney and Marvel are inclusive companies, and although we have had great experiences filming in Georgia, we will plan to take our business elsewhere should any legislation allowing discriminatory practices be signed into state law," a spokesman for Disney said in a statement.
As of yet, no other major film studios have threatened to halt production in Georgia; however, Sony Pictures Entertainment has declined to comment.
[h/t LATimes]
Have a tip we should know? [email protected]