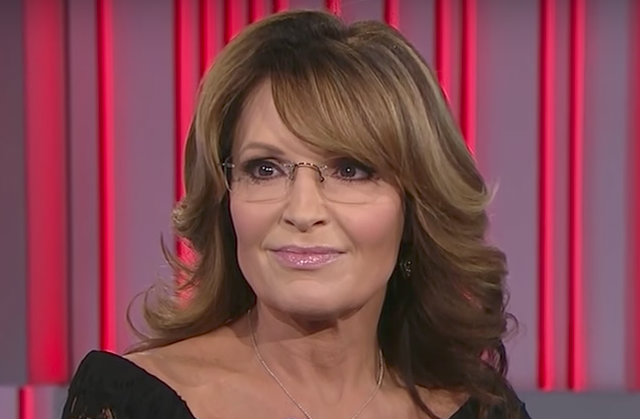 A federal judge has dismissed former Alaska Governor Sarah Palin's libel lawsuit against New York Times. The court ruled that the plaintiff failed to show that the paper committed defamation when inaccurately drawing a parallel between the June shooting of Rep. Steve Scalise and the 2011 attack on Democratic Rep. Gabby Giffords.
In a June 14 article, the Editorial Board originally said there was a "clear" link between the actions of Giffords shooter Jared Lee Loughner and Palin's political action committee. On Tuesday, a court ruled that she failed to show that this mistake was maliciously performed with a knowledge that it was false, or with reckless disregard to its falsity.
"Here, plaintiff's complaint, even when supplemented by facts developed at an evidentiary hearing convened by the Court, fails to make that showing," wrote U.S. District Judge Jed Rakoff in an opinion obtained by Law Newz.
The New York Times acknowledged its error shortly after the article's publication, issuing several corrections. In court, they argued it was an "honest mistake." (Under First Amendment law, mere mistakes alone don't constitute defamation of a public figure–there needs to be "actual malice" behind the error.) Palin's lawyers tried to puncture that defense, however, by pointing out that another NYT article published that same day said there was no connection between their client and the Giffords shooting.
LawNewz.com reached out to a Palin attorney for comment.
Read the full opinion here:
Opinion on Sarah Palin lawsuit by LawNewz on Scribd
Update – Aug 29, 3:57 p.m. EST: We reached out to a Palin attorney for comment, and added information about both sides' arguments in court.
[Screengrab via CNN]
Have a tip we should know? [email protected]