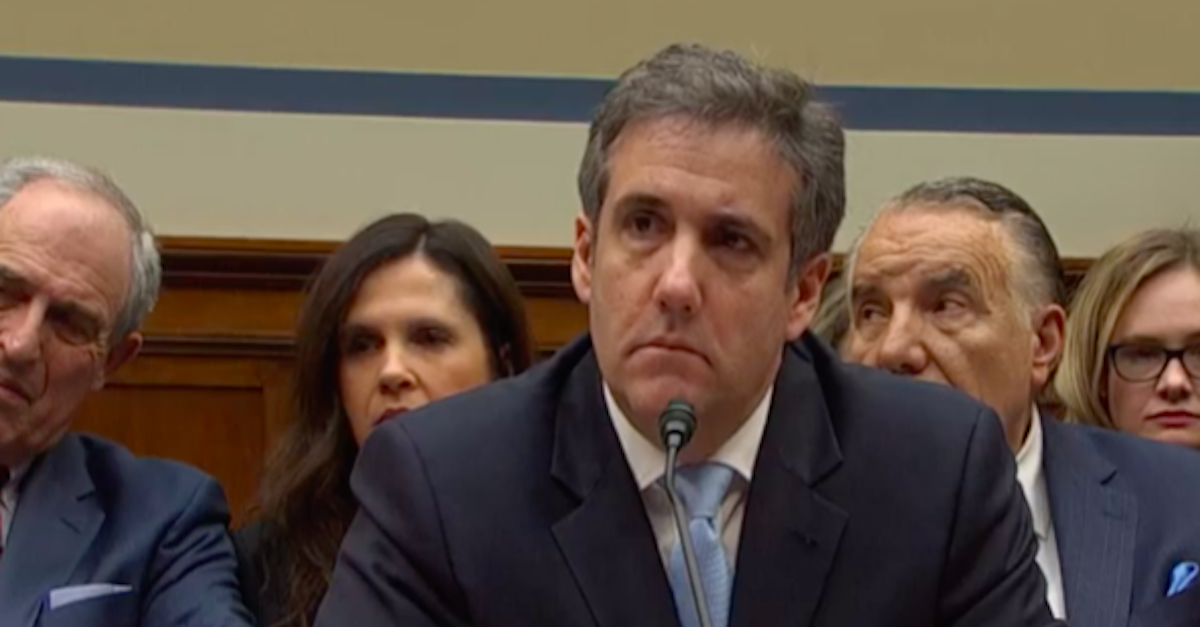 President Donald Trump may be off in Vietnam, but his son Eric Trump is watching as the president's former lawyer Michael Cohen testifies before the House Oversight Committee. Cohen's credibility has been an issue, as he's been convicted of lying to Congress in the past, and the younger Trump is now accusing Cohen of being less than truthful during Wednesday's hearing.
Early in the hearing, Rep. Jim Jordan (R-Ohio), the Committee's ranking member, accused Cohen, who worked for Trump for nearly a decade, of being upset that he wasn't given a job in the White House. Jordan basically claimed that Cohen was turning on Trump because he was bitter about being snubbed.
"You wanted to work in the White House and you didn't get brought to the dance," Jordan said.
Cohen denied this outright.
"I did not want to go to the White House. I was offered jobs," Cohen said. He claimed that he was offered a position with the White House counsel's office, but preferred to remain Trump's personal attorney, at least in part so he could stay in New York with his family.
Eric Trump disputed the notion that Cohen didn't want to go to the White House. In a tweet Wednesday morning, he said it was "the biggest joke in the campaign" that Cohen was supposedly angling for the Chief of Staff job.
Michael was lobbying EVERYONE to be "Chief of Staff." It was the biggest joke in the campaign and around the office. Did he just perjure himself again?

— Eric Trump (@EricTrump) February 27, 2019
The president's son implied that Cohen was once again lying to Congress by saying he didn't want a job in the White House, asking, "Did he just perjure himself again?"
Cohen is preparing to begin a three-year prison sentence following a guilty plea to several offenses, including providing a false statement to Congress regarding negotiations for a possible Trump Tower in Moscow. Cohen had stated that those talks over the so-called "Moscow Project" ended in January 2016, but he later admitted that they went on into June of that year, while Trump was well into his presidential campaign.
[Image via PBS screengrab]
Have a tip we should know? [email protected]