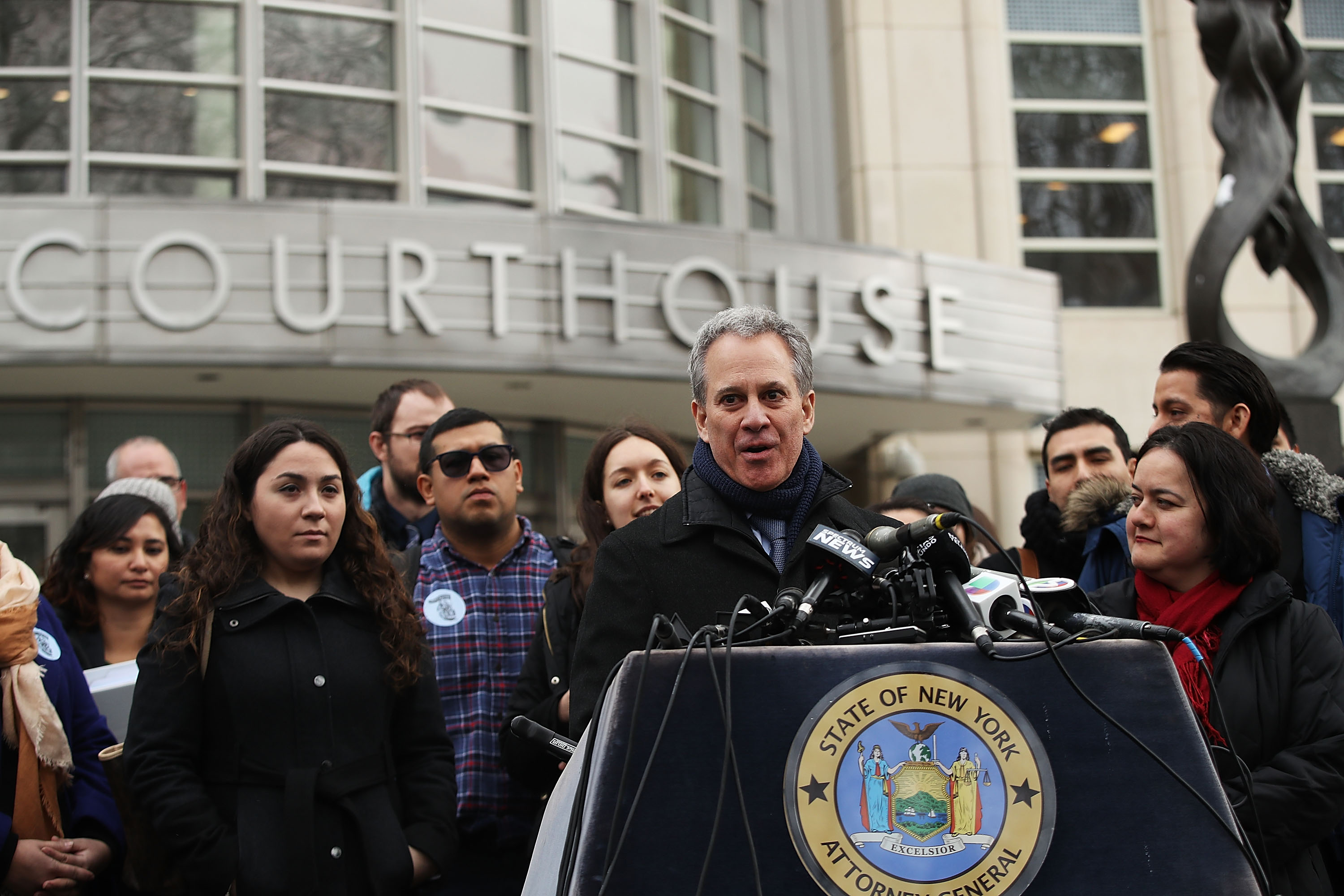 Multiple states with Democratic attorneys general will sue the Trump administration over the announced inclusion of a citizenship question on the 2020 U.S. Census.
New York State Attorney General Eric T. Schneiderman announced his office will lead that multi-state effort in a press release issued mid-morning Tuesday.
In a statement accompanying that release, Schneiderman said:
A fair and accurate count of all people in America is one of the federal government's most solemn constitutional obligations. The Trump Administration's reckless decision to suddenly abandon nearly 70 years of practice by demanding to know the citizenship status of each resident counted cuts to the heart of this sacred obligation – and will create an environment of fear and distrust in immigrant communities that would make impossible both an accurate Census and the fair distribution of federal tax dollars.
Schneiderman's office alleges the inclusion of the citizenship question is a violation of the 14th Amendment and the Enumeration Clause of the U.S. Constitution.
Schneiderman's comments and announcement come after the Trump administration signaled their plans to move forward with the citizenship question when the Commerce Department confirmed the change–technically a reinstatement of a formerly used question–on Monday, according to CNN.
Such a move by the administration had long been rumored–and Democrats have long promised to fight against the inclusion of the citizenship question by way of the courts.
In early February, Massachusetts Secretary of State William Galvin vowed his commonwealth would sue to keep the controversial question off the official census form.
Democrats say the use of a citizenship question on the U.S. Census is likely–and intended–to diminish the political power of blue states because the question might prompt many immigrants to abstain from returning their census forms entirely. They believe this stands to negatively impact blue states and large cities in particular.
The U.S. Census also determines a whole host of federal funding through various programs, which Democrats believe their states stand to lose if the question is allowed to be included.
On February 12, Schneiderman, 19 attorneys general, and the State of Colorado formed a coalition opposed to the inclusion of the citizenship question. Now, it appears those states are taking their concerns to the courts.
At least one member of Schneiderman's February 12 coalition may have jumped the gun. California Attorney General Xavier Becerra announced this morning that his state would sue over the Trump administration over the proposed citizenship question.
Law&Crime reached out to both Schneiderman and Becerra in order to confirm whether the lawsuits would still be filed in conjunction or as part of the previously announced coalition, but no responses were forthcoming at the time of publication.
[image via Spencer Platt/Getty Images]
Follow Colin Kalmbacher on Twitter: @colinkalmbacher
Have a tip we should know? [email protected]