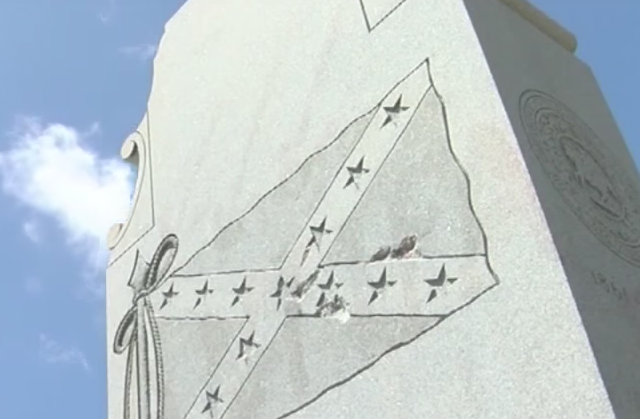 In Florida, a Democratic state lawmaker wants to snuff publicly observed Confederate holidays. SB 224, introduced Friday by Sen. Lauren Book (D-Plantation), would remove the holiday designation from Robert E. Lee's January 19 birthday, April 26's Confederate Memorial Holiday, and President Jefferson Davis' June 3 birthday.
This move comes amidst greater criticism of publicly celebrating Confederate leaders and soldiers. Officials across the South have long argued over whether to remove such statues, flags, and the like from public grounds. The debate became bigger than ever after Dylann Roof's 2015 racist mass murder at a black church in Charleston, South Carolina. (Photographs from before the killings showed him posing with the Confederate flag.) Things turned up again after an August 12 white supremacist rally in Charlottesville, Virginia–which protested the removal of a Robert E. Lee statue–left a counter-protester dead, and dozens others injured.
As for the sunshine state, a Confederate statue called "Old Joe" was recently relocated from outside an administration building in Gainesville. In Tampa, a monument, which is near a huge Confederate flag over Interstate 75, was vandalized with graffiti. The Hillsborough County Sheriff's Office is investigating. Another monument was also removed from Woodlawn Cemetery in West Palm Beach. Local politicians are currently arguing over whether to remove one from in front of the Old Capitol Building in Tallahassee.
[Screengrab of West Palm Beach monument via Fox 4 Now]
Have a tip we should know? [email protected]