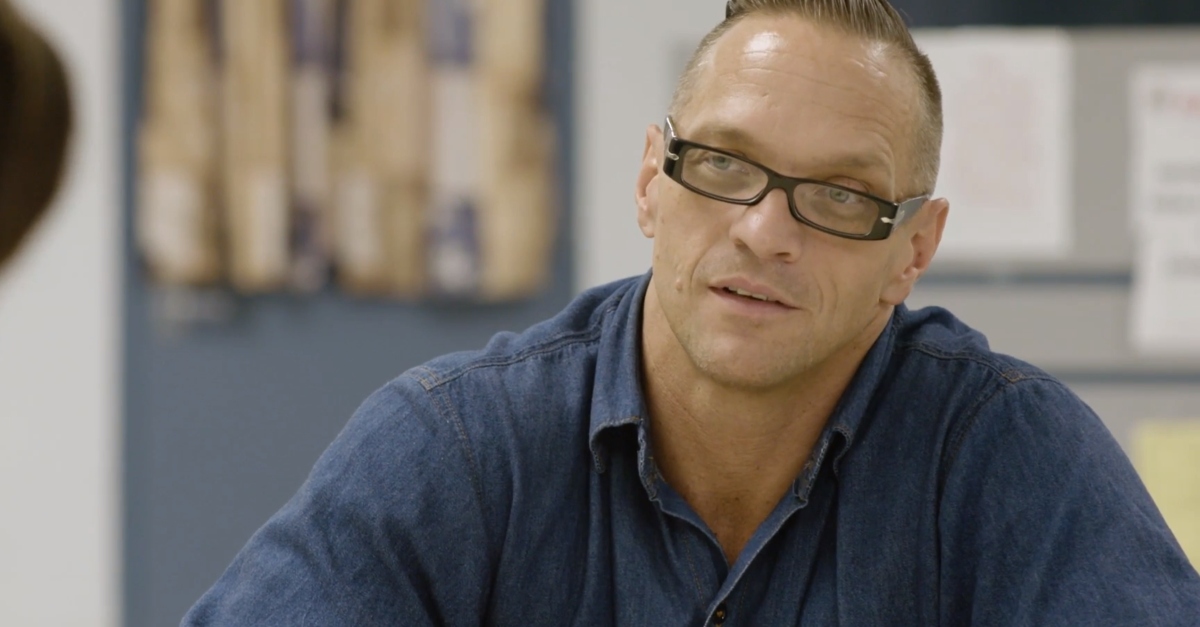 Scott Dozier, the death row inmate who said in court he wanted to die, got what he wanted on Saturday. The Nevada Department of Corrections announced that correctional officers found him hanging from a bed sheet tied to an air vent in his cell. They describe this as an apparent suicide. He was alone in his cell at the time, they said. Emergency medical staff pronounced him dead at about 4:35 p.m., according to officials. The incident remains under investigation. The autopsy is pending.
BREAKING: Death row inmate found dead. Scott Dozier wanted the state to kill him. Today it appears he did it himself. .@news3lv pic.twitter.com/b6erEGthYR

— Reed Cowan (@reedNews3LV) January 6, 2019
Dozier was sentenced to death for the brutal 2002 dismemberment of 22-year-old Jeremiah Miller. Prosecutors said he killed the victim over drug money.
"My son is not alive, and not able to hug, to laugh, to get patted on the back, to drink water, to eat mints, to see his family, to make decisions for himself, to change his life course, to do anything,"  Jeremiah's mother Kimarie Miller testified at the 2007 trial, according to The Las Vegas Review-Journal.
Nevada scheduled Dozier for lethal injection to occur last July 11, but that got pushed back. A pharmaceutical company successfully stalled his execution, arguing that they didn't want their drug midazolam present in "botched" executions when it wasn't approved for such use.
The ACLU opposed the use of this drug in executions, and said they expose inmates to apparent suffering.
Before the cancellation, officials planned on using midazolam (an anesthetic), fentanyl, and cisatracurium (a paralytic).
Asked what he thought about the use of fentanyl in his execution, Dozier said he thought it was "awesome."
"I mean, it's killing people all over the place," he told VICE in a report published last July 10. "You guys get pharmaceutical grade fentanyl and just bang me up man. Use a shit ton."
I listened to Scott Dozier tell everyone in the courtroom multiple times he wanted to die. He didn't really care which drugs Nevada used to kill him. There were so many "final" hearings… followed by multiple times on suicide watch. Now this is final. https://t.co/FzrhKkaBQr

— Adam Herbets (@AdamHerbets) January 6, 2019
[Image via VICE screengrab]
Have a tip we should know? [email protected]