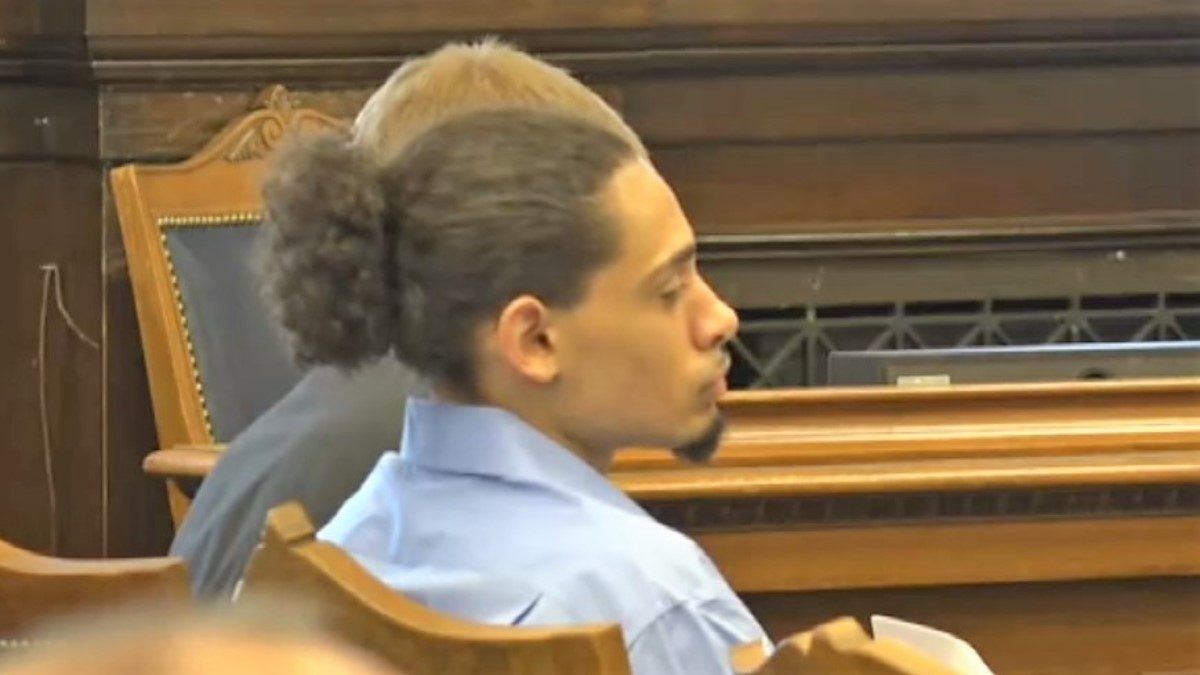 A Kenosha, Wisconsin jury has convicted 20-year-old Daniel Tate of murdering 17-year-old Olivia Mackay after meeting her online. Prosecutors said Tate strangled Mackay while holding her head underwater on the shore of Lake Michigan. Then, prosecutors said Tate dragged Mackay's body back to her own car, transporting her body to a grassy area, and covering the body with garbage bags. Prosecutors said Tate committed the crime because he wanted to steal a vehicle.
Jurors handed up guilty verdicts after ninety minutes of deliberation on all three changes:  first degree intentional homicide, hiding a corpse, and taking and driving a vehicle without consent.
The evidence at trial indicated Tate told his girlfriend, who was also the mother of his child, that he needed to steal a car (or two) and get a job. Meanwhile, Tate began communicating with Olivia Mackay online and made plans to meet up with her. Tate later asked Mackay how she would meet him. She said she would be driving. District Attorney Michael Graveley argued that Tate set a trap for Mackay by feigning romantic interest when really he just wanted her car. Graveley told jurors in closing arguments that Tate had to kill Mackay to further effectuate his plan of selling the car. If she was allowed to live, she would have immediately gone to police, and Tate wouldn't have been able to effectuate his plan.
Co-defendant Jamari Cook, who initially did not cooperate with the authorities, eventually confessed his involvement with hiding Mackay's body and taking her car. Cook said Tate was the killer, though, and that he looked away because he didn't want to see Mackay die.
Graveley, the prosecutor, said Mackay likely didn't know what was happening to her until she was seconds away from dying. Tate had told her that he was into "freaky" sexual things. Testimony at trial revealed that Tate liked to choke women during sex. According to Cook, Tate approached Mackay, put her in a sleeper hold, then, once she was on the ground, choked her and held her head underwater until she died.
Graveley said Mackay probably thought she was in a romantic location with a man who was interested in her. She probably thought he was moving in for a kiss when he was really moving in to kill her, Graveley said.
Cook will be in court next week to answer his own charges. He said he hoped for leniency from the state in return for testifying against Tate.
Tate's defense said Cook's testimony could not be trusted due to the immunity agreement. The defense further questioned Cook's many inconsistencies. No physical evidence linked Tate to the crime; however, Cook's fingerprint was on the trash bags which covered Mackay's body. Cook said he did not wear gloves while helping move the body, but that Tate did. Surgical gloves recovered from near a sofa where Tate slept were not tested for DNA, the defense said, and suggested that a test could have proven who wore them.
Text messages from Tate to a number of others proved Tate was attempting to sell Mackay's car after he death.
[Screen grab via the Law&Crime Network.]
Have a tip we should know? [email protected]
Aaron Keller - Deputy Editor-in-Chief