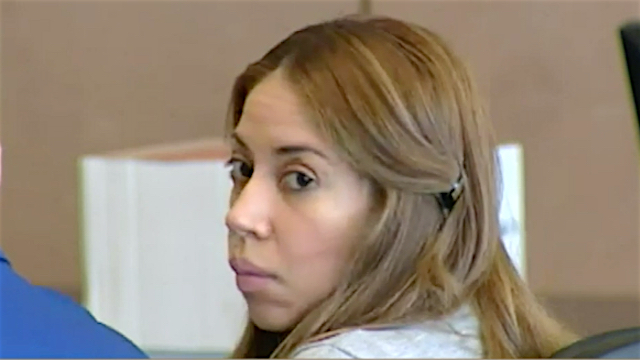 Attorneys for Dalia Dippolito, the Florida woman convicted of trying to hire an undercover cop to kill her husband, filed a motion for a new trial, and requested permission to interview some of the jurors. In an interesting legal maneuver, her attorneys claim that one of the jurors was sleeping during critical trial testimony which they claim deprived their client of a fair trial.
"During the course of the trial, several people in the courtroom observed juror Eileen Ann Castaneda sleeping during critical testimony in the trial. Most notably, parties noticed her sleeping during the testimony of the confidential informant, Mohamed Shihadeh, and expert witness, Tim Williams. Some of the witnesses observed the alternate jurors waking Juror Castaneda up at one point during the trial," the motion reads.
Dalia Dippoito Motion for New Trial by LawNewz on Scribd
Last week, the defense filed a motion to remove the juror for sleeping and replace her with an alternate juror. However, the judge denied the motion, contending she was in a contemplative state, and not sleeping. In addition to a new trial, the defense is asking the court to grant interviews of the alternate jurors and Castaneda herself.
"I don't think this motion has any merit. It happens all the time [during trials]," Caroline Polisi, a criminal defense attorney, said on the LawNewz Network. "I've had cases where the snoring is so loud, there is drool."
Dippolito is facing up to thirty-years in prison. She was found guilty of plotting to kill her husband in 2009. Her sentencing hearing will take place in July.
Have a tip we should know? [email protected]
Rachel Stockman - Editor in Chief / On Air Host