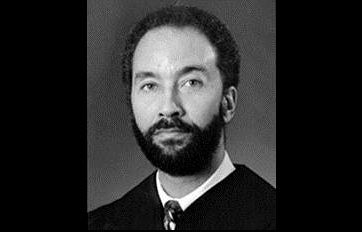 A Utah woman filed a lawsuit on Wednesday, claiming that a Washington, D.C. federal judge sexually assaulted her when she was a witness for a trial  where he was a prosecutor 35 years ago. The same day she brought the suit, he retired from the bench.
The National Law Journal says that District Court Chief Judge Richard Roberts's attorneys acknowledged a consensual relationship between the judge and the woman, Terry Mitchell, in 1981 when she was 16. The judge's lawyers said that the accusations of sexual assault are "categorically false."
Roberts submitted a retirement letter, saying that he must step down "based upon medical advice" that he is "permanently disabled." The letter made no mention of the lawsuit.
A source told the National Law Journal that Roberts had already been planning his retirement, and had initiated the disability certification process prior to finding out about the allegations against him in late February.
Mitchell's lawsuit, filed in Salt Lake City, claims that Roberts forced her to have sex with him multiple times during the course of their case. Roberts's attorneys stated that the relationship took place after the trial was over, and was consensual, albeit a "bad lapse in judgment."
The case involved the shooting of Mitchell's friends at a park. Mitchell herself was injured by shrapnel during the incident, according to the Salt Lake Tribune. Mitchell claims that she was traumatized by that event and the sexual assault that followed. She says she suppressed the memories of the assault by Roberts until the judge contacted her in 2013 to say that the defendant in the case was executed in Missouri for a different crime.
Because Roberts left Utah, any time limit for Mitchell to bring the lawsuit was put on hold, Mitchell's attorney asserts. He also says she is permitted to file the suit now, 35 years after the alleged incidents, due to her claimed loss of memory of the events in the meantime, and her young age at the time of the alleged sexual acts.
Have a tip we should know? [email protected]