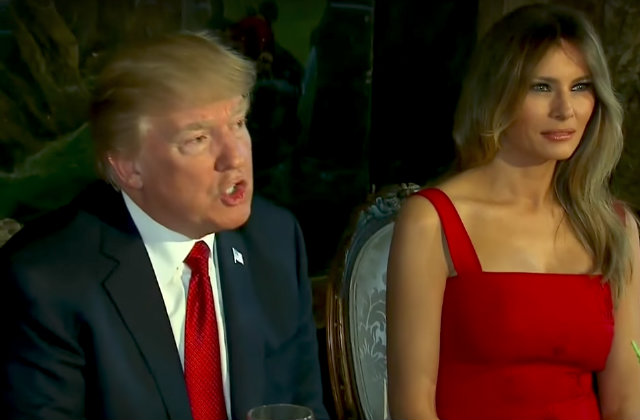 On Friday, a federal judge ordered the release of visitor logs at President Donald Trump's Mar-a-Lago resort in Palm Beach, Florida.
Judge Katherine Polk Failla's order, obtained by LawNewz.com, said:
The Secret Service will complete its search for and processing of responsive "records of presidential visitors at Mar-a-Lago," and produce any non-exempt responsive records, by September 8, 2017;
Citizens for Responsibility and Ethics in Washington, joined by the nonprofit National Security Archive and Knight First Amendment Institute at Columbia University, sued the DHS in April to get their hands on visitor logs to the White House, and records of visits to Trump at his Mar-a-Lago resort and Trump Tower.
CREW announced victory in a statement on Monday.
"The public deserves to know who is coming to meet with the president and his staff," CREW Executive Director Noah Bookbinder said in their statement. "We are glad that as a result of this case, this information will become public for meetings at his his personal residences—but it needs to be public for meetings at the White House as well."
CREW said DHS claimed to have no logs for Trump Tower visitors. The White House lawsuit is ongoing.
The Obama administration started releasing White House visitor logs in 2009 as a result of several CREW lawsuits. The current administration did a 180 on that in April, and refused to release the records until five years after Trump leaves office. Presidents before Barack Obama didn't release such documents.
Critics have attacked Trump for lack of transparency.
He is known for his regular trips to the Mar-a-Lago resort, which he has called his "Winter White House."
[Screengrab of the Trumps at a Mar-a-Lago dinner with Chinese President Xi Jinping via Fox 10 Phoenix]
Have a tip we should know? [email protected]