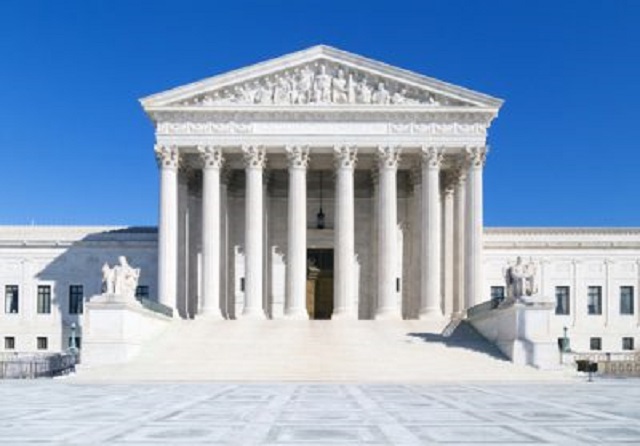 The U.S. Supreme Court has given Hawaii until 12:00 p.m. tomorrow to respond to the Trump administration's motion to block U.S. District Judge Derrick K. Watson's order offering a more generous interpretation of who cannot be barred access to the country under the president's controversial travel ban.
Under Watson's order, issued late last Thursday night, the term "bona fide relationship" viz. family members would now include grandparents, grandchildren, aunts, uncles and other close family members. The Honolulu-based judge wrote:
"Common sense, for instance, dictates that close family members be defined to include grandparents. Indeed, grandparents are the epitome of close family members. The government's definition excludes them. That simply cannot be."
The change in scope was necessary, Watson said, in order to maintain the "status quo" of what the government considers to be a "close familial relationship." He also accused the Trump administration of "cherry-picking" from various visa requirements to maintain their more narrow definition. This move, Watson alleged, was a direct contradiction of the Supreme Court's decision on the travel ban in late June.
Watson's order also slapped down the administration's more stringent rules on what constitutes a bona fide relationship with an entity in the United States. Under Watson's ruling, a formal assurance from a U.S.-based resettlement agency would be more than sufficient to qualify under the Supreme Court's standard.
Attorney General Jeff Sessions immediately challenged the order, bypassing the Ninth Circuit–the customary route for this sort of litigation–and directly appealing to the U.S. Supreme Court late Friday night.
What, if anything, is decided via this recent volley of litigation will simply be the contours of what constitutes a "bona fide relationship" with the U.S. for immigrants from the six Muslim-majority countries targeted by the Trump administration's signature immigration policy.
The fate of the overall ban itself won't be decided by the Supreme Court until October.
[image via Shutterstock]
Follow Colin Kalmbacher on Twitter: @colinkalmbacher
Have a tip we should know? [email protected]