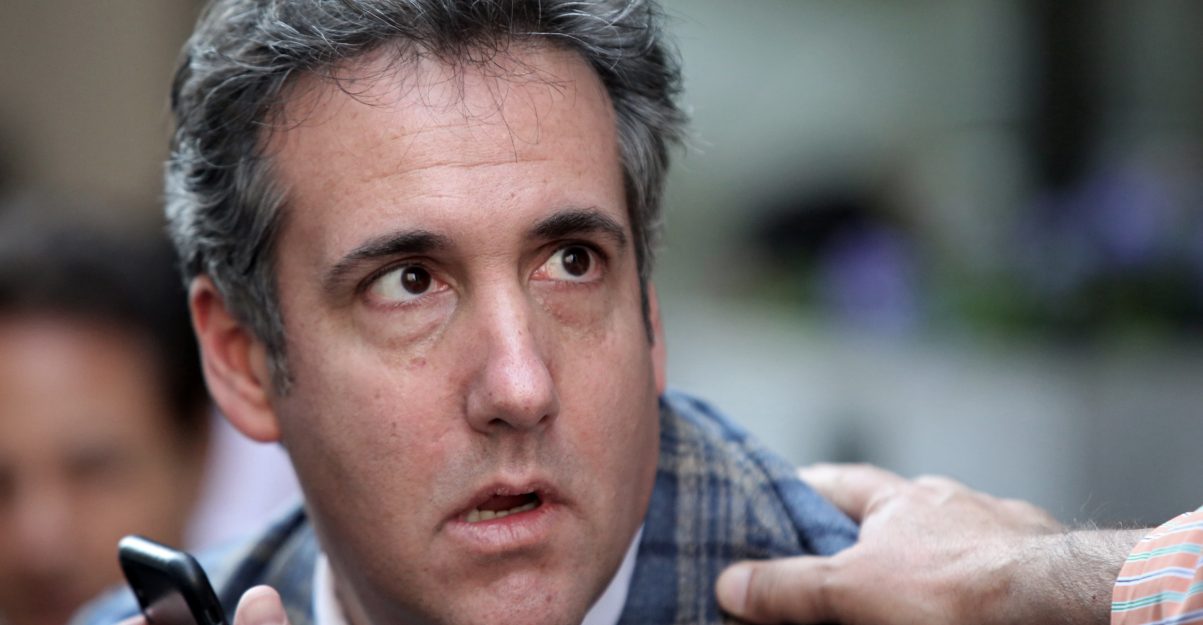 Eyebrows were raised on Monday when President Donald Trump's former personal attorney Michael Cohen showed up for reasons unknown on Monday in Washington, D.C. What could Cohen have been doing in D.C., when Veterans Day (a federal holiday) was being observed?
Earlier Monday, Law&Crime reached out to attorney Lanny Davis for comment on his client's D.C. appearance, and a representative for Davis replied that there would be no comment. That, in itself, is notable when you consider the numerous occasions that Davis has commented or flat-out handed news outlets like CNN stories.
BuzzFeed News legal editor Chris Geidner speculated that Cohen could be in D.C. to prepare for a grand jury appearance, just as was the case with Jerome Corsi.
Corsi, you may recall, is a right-wing conspiracy theorist whose contact with former Trump campaign advisor Roger Stone ahead of the 2016 hack of the DNC has reportedly been under investigation. Corsi, just moments ago, revealed that he would be indicted for perjury.
Geidner went on to say that this could just be business as usual for Cohen as it relates to his contact with the special counsel. "At least significant — but still important — it could be just another interview. We already know that he's been talking with Mueller's team."
Indeed, Cohen has reportedly been interviewed by government investigators for more than 50 hours.
There's also this: Corsi has also reportedly said that he was asked "extensively" about a trip he took to Italy two years ago.
As mentioned in the opening, Cohen's legal team had nothing to say about his appearance in D.C. Nor did Cohen have anything to add.
Reporters on the scene asked, "Mr. Cohen, what brings you to D.C. today?"; "Mr. Cohen, are you going to the special counsel's office?"; "Mr. Cohen are you meeting with the president?"; and "Mr. Cohen, how was your train ride?"
Cohen would only say, "Train was great!"
But it's also worth mentioning that, despite this being a federal holiday, Mueller prosecutors were at work.
CNN's Marshall Cohen said at least eight Mueller prosecutors were working on Monday.
So while federal courts may be closed and there's "no reason to believe" a grand jury is meeting, it's still within the realm of possibility that Cohen in D.C. + numerous Mueller prosecutors working = the precursor to something bigger.
Editor's note: this story was updated after publication with information about Jerome Corsi's imminent indictment.
[Image via Yana Paskova/Getty Images]
Have a tip we should know? [email protected]