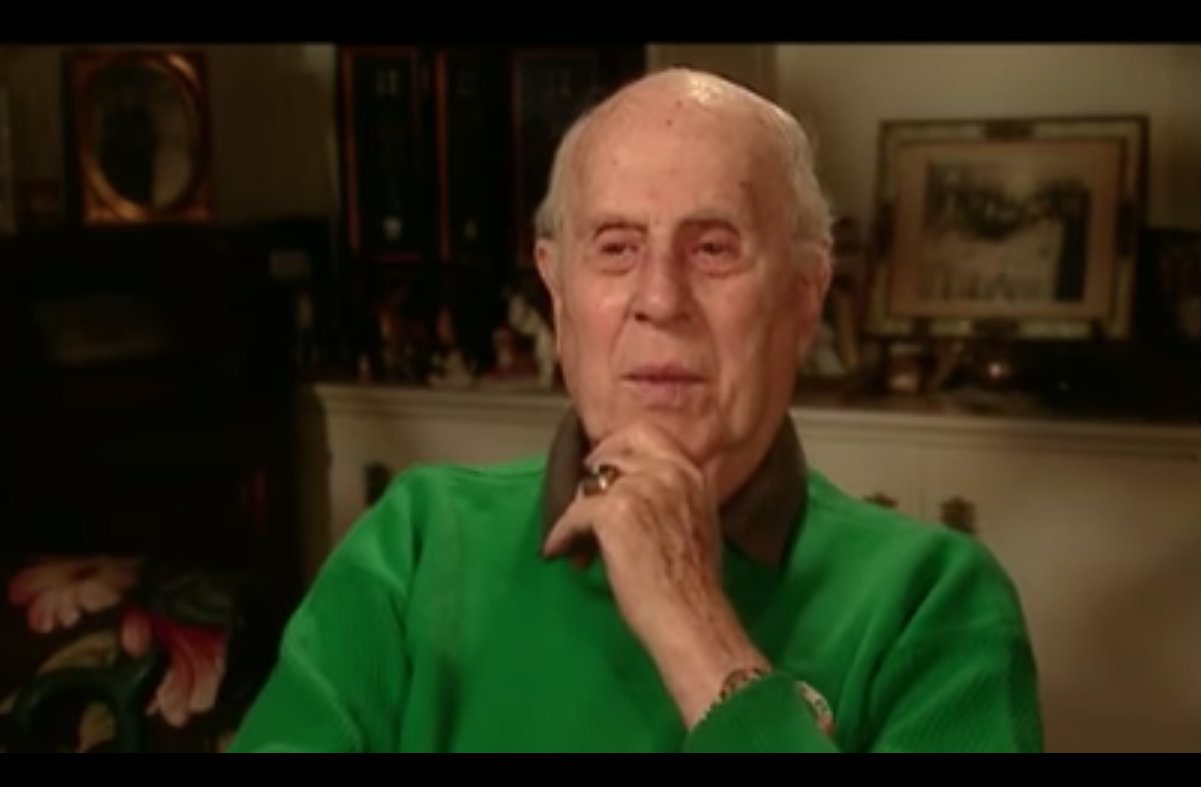 Black History Month: That time of year where we honor important black figures in American history. You know, like Boston Celtics Coach Red Auerbach…a white guy.
"In honor of #BlackHistoryMonth, we pay tribute to @celtics legend #RedAuerbach for being the 1st @NBA coach to draft a black player in 1950, field an all African-American starting five in 1964 and hire the league's 1st African-American head coach (Bill Russell) in 1966," said a now-deleted tweet released Sunday by the Boston Police Department.
This played badly on Twitter. It doesn't help that Boston has an ugly reputation when it comes to anti-black racism.
Only in #Boston do the @bostonpolice honor Red Auerbach for #blackhistorymonth. So we already have the shortest month and now this. Please file this under Hell Nah aka Not Having it aka Not Ok. #bospoli #Boston #mapoli https://t.co/Jv38uutK0e

— Tito Jackson (@titojackson) February 12, 2018
A reporter for Mother Jones ribbed the BPD when the outlet solicited reader contributions to a Black History Month story.
just to get this out of the way, we will not accept "Red Auerbach" https://t.co/nhWmSR0IGX

— Tim Murphy Premium for subscribers only (@timothypmurphy) February 12, 2018
Boston Mayor Marty Walsh sent a statement Monday morning calling the post "completely inappropriate and a gross misrepresentation of how we are honoring Black History Month in Boston."
The BPD released a tweet Monday morning apologizing for the earlier post, and followed up with a statement from Police Commissioner William B. Evans.
"On behalf of the Boston Police Department, I offer my sincerest apologies for last night's social media post on Black History Month," the statement said. "The tweet was insensitive and does not reflect the values of the Boston Police Department."
The Auerbach tweet was replaced with one honoring the aforementioned Bill Russell, who became Celtics coach after Auerbach was promoted to general manager.
#ICYMI: In honor of #BlackHistoryMonth we pay tribute to Bill Russell, one of the greatest @celtics of all time and the first African-American head coach in the history of the NBA when he was named @celtics coach on November 15, 1966. pic.twitter.com/gKX7zpcUQt

— Boston Police Dept. (@bostonpolice) February 12, 2018
[Screengrab of Auerbach, who passed away in 2006, via TNT]
Have a tip we should know? [email protected]