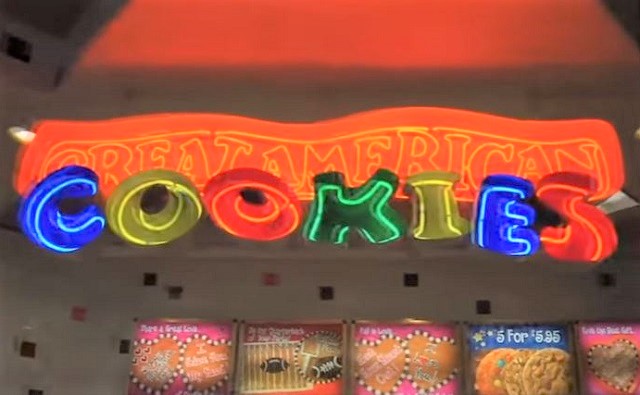 An employee at a Texas cookie shop sparked controversy—and almost lost his job—after personally paying for a police officer's snack. According to the worker's mother, who posted about the incident on Facebook, the cop placed his order at the Great American Cookie location at the Katy Mills Mall, her son offered to pay for it, the officer thanked him, and left.
Then things turned ugly.
"Are you going to buy mine too?" the next customer, on line with his family, asked. When the worker said no, explaining that he bought the last order because the person was an officer, this next customer called him a racist, and he and his wife threatened to physically attack him," the unidentified employee's mother said in her post. The man then threatened to have him fired.
Two days later, the employee had a meeting with management, where he was told that the higher-ups wanted to fire him, but his boss stood up for him. Still, he was given a one-week suspension and warned that he'd be fired if anything like this happened again.
Luckily, the parent company investigated the situation and reversed the decision.
Biju George of VKC Refreshments said in a statement to The Houston Chronicle:
On behalf of Great American Cookies Katy Mills, we owe the employee an apology. It was never an issue that he purchased a brownie for a police officer, but rather the events that unfolded with another customer in line at the time. However, after further review, we realize that the employee was in fact in the right and we continue to reach out to him and his mom to issue an apology. The corrective action and suspension was reversed immediately and we hope to connect with him today.
David Kaiser, Executive Vice President of Great American Cookies, said in an email to the newspaper, "Great American Cookies proudly supports Law Enforcement, First Responders and all who serve our country." Kaiser pointed out that stores are operated by independent franchise owners, when the company learned about what happened, "we reached out … to ensure that the situation was addressed and handled appropriately."
Have a tip we should know? [email protected]