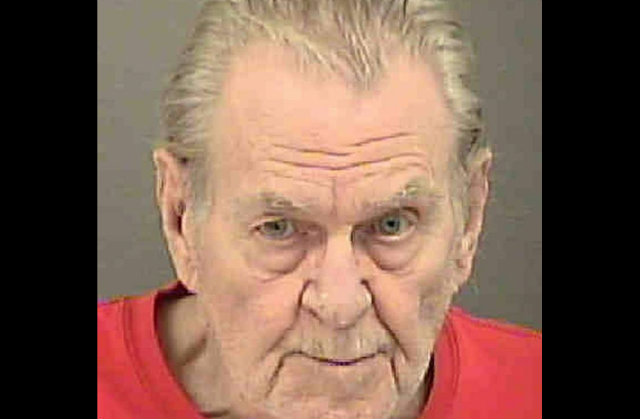 There's no debate over whether Jim Norris shot and killed wife Charlene Ellen Norris on the night of June 8, 2016. His lawyer says he did it. But it wasn't first-degree murder, the defense argues that it was a mercy killing as part of an apparent suicide pact.
The victim was 79. Norris is now 83. Attorney Michael Greene told The Charlotte Observer in a Saturday report that they both dealt with dementia. Meanwhile, Charlene suffered from cancer and the pain from a replaced hip and knee, he said.
"She asked to die," Greene said. "She told multiple members of her family that she wanted to die. She told them she wasn't living anymore."
Both victim and shooter were on their second marriage, and were together for 33 years. Charlene's grandson David Plank is actually taking Jim Norris' side, and lived with him for a while after the shooting.
"They both cared for each other," Plank said. "He would help her with her mobility and with getting tasks done, and she would help him with his memory, and you know, just keep him on task."
He said both the victim's and the shooter's families think there was "no ill intent" behind the killing, and that the case should be dropped.
Police said two suicide notes were discovered at the scene, one for both husband and wife. Plank claimed both were in his grandmother's handwriting. Plus, she had written a third letter addressed to him.
Greene declined to say why Norris didn't commit suicide. Plank, citing a conversation with the defendant, suggested that "he couldn't bring himself to do it."
It is uncertain if Jim Norris will face trial. He underwent several psychiatric evaluations, but there was no consensus over his mental health, so it may be that a judge will decide if he is competent to stand trial. A plea deal is also possible.
Charlotte-Mecklenburg Assistant District Attorney Bill Bunting, who is prosecuting the case, told the Observer he was ethically restricted from commenting on this pending case. At the bond hearing, he said Norris first lied to police about waking up to find Charlene dead in her bed near to the gun. The defendant's story changed under questioning until he finally owned up to shooting her, Bunting said.
Norris allegedly admitted to cops that he killed her as part of a suicide pact. The case remains ongoing.
"This wasn't some kind of vigilante justice, and this wasn't anything he did to collect insurance money," Green said. "There's this big red book on criminal procedure and law in North Carolina, and then there's what is right. And sometimes those two don't necessarily mix."
[Mugshot via Mecklenburg Jail]
Have a tip we should know? [email protected]