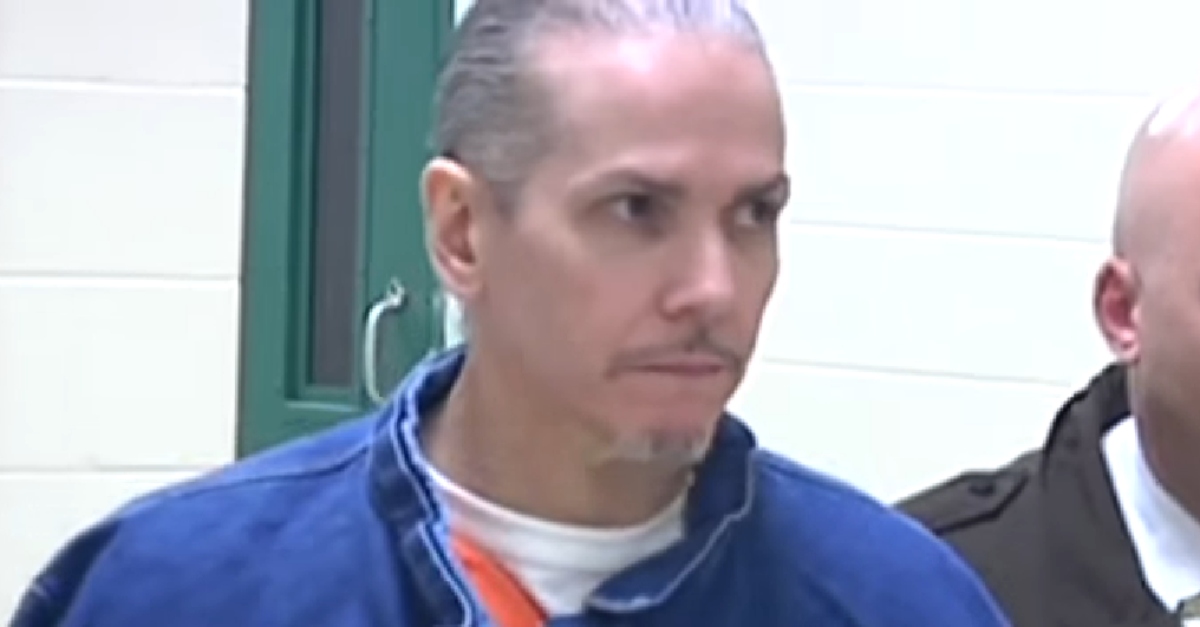 Convicted murder Rodney Berget was scheduled for execution Monday at 2:30 p.m., but attorney Juliet Yackel just asked the U.S. Supreme Court for a stay of execution because experts deemed this defendant intellectually disabled. As expected, the South Dakota attorney general opposes this move, but he's joined by none other than Berget.  The defendant filed an affidavit Friday, insisting that that he's already represented by two other attorneys, and he wanted to go forward with the execution in spite of the advice from counsel.
Berget previously killed guard Ronald Johnson during a 2011 prison escape, according to the office of the South Dakota attorney general. He was serving two life sentences for the attempted first-degree murder and the rape and kidnapping of a store clerk.
Yackel appealed to the U.S. Supreme Court after the state's highest court denied her motion for a stay on Monday. In her writ for a petition for writ of certiorari, she argued that a South Dakota hearing court incorrectly determined he was eligible for execution, and "relied on screening tests that are not properly considered for diagnosing (or ruling out) intellectual disability …" She said that experts determined that Berget was intellectually disabled, based on evidence including his special education history, IQ results, and the fact that he was an athlete at the Special Olympics.
"At Mr. Berget's insistence (and on the advice of a spiritual advisor), post-conviction counsel refused to enter a notice of appeal from this ruling, although counsel believes that the lower court's disposition of the claim of intellectual disability is wrong," said the petition.
She argued that Berget's history of "profound mental illness" and a dozen suicide attempts wasn't presented at his capital sentencing.
In the 2002 ruling for Atkins v. Virginia, the U.S. Supreme Court ruled 6-3 that it violated the Eighth Amendment for a state to execute a "mentally retarded [sic]" defendant.
To boil it down, Yackel's petition focuses on two legal questions: 1) Were Berget's 14th Amendment rights violated after his attorneys declined to file a credible appeal to stop his execution? And 2) Can an intellectually disabled defendant do what this inmate is doing?
Timothy Shriver, the chairman of the board for Special Olympics International, spoke out against the execution.
"There is no disputing the severity of Berget's actions," he wrote in an op-ed published Monday by The Sioux Falls Argus Leader. "The government believes, with powerful justification, that Berget is a dangerous man. But for the government to execute him, ignoring compelling evidence of the disability that left Berget unable to steer his turbulent life, or to understand the punishment that awaits him? The Constitution, with powerful justification, forbids it."
South Dakota Attorney General Marty Jackley "remains in contact with the United States Supreme Court and is anticipating direction from the United States Supreme Court yet today," according to a news release from his office.
[Screengrab via KELO-TV]
Have a tip we should know? [email protected]