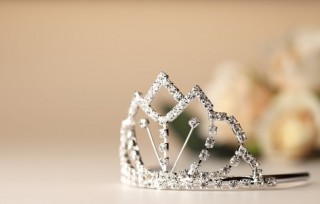 Six contestants in the 2016 Miss Corpus Christi Latina pageant are suing the contest's director, Kayla Alvarez, saying that the winner should have been disqualified. Caitlin Cifuentes won the pageant on June 11, and is set to compete in a statewide competition in August.
The lawsuit claims that Cifuentes never should have been eligible for the pageant in the first place, because she is divorced and has a criminal record, which the contestants say violates the pageant's rules. They site the agreement that contestants enter into with the pageant, where they say:
a.) I am of good moral character and I have not been involved at any time in any act of moral turpitude.

b.) Further, I have never knowingly or unknowingly, performed any act or engaged inany activity or employment that could be characterized as dishonest, immoral, lewd or indecent.

c.) I acknowledge that, by way of example, and without limiting the generality of the foregoing in any way, having appeared in public or permitted myself to be photographed in a state of partial or total nudity or in a lewd, compromising or sexually suggestivemanner. This includes photographs or images that may appear on any web or social media site.

d.) Other than minor or petty offenses, I have never been convicted of any criminal offense and THERE ARE NO criminal charges presently pending against me.

e.) I do not have ANY legal obligations that would prevent or limit my participation and appearances in the State Pageant.

f.) I have never been married, am not married, nor am I in any legally binding personal relationship.
The contestants claim that Cifuentes should not have been allowed to participate in the pageant due to her marital history, and because she is serving a 10-year deferred adjudication sentence in for Aggravated Assault with a Deadly Weapon and a two-year probationary sentence for Driving While Intoxicated. They are seeking $100,000 in damages.
Alvarez, who is a first-year director of the pageant, told the Corpus Christi Caller–Times newspaper that while teen contestants are not allowed to have previous marriages, the adult pageant only bars women who are currently married. She also said that a deferred adjudication probation is not the same as a conviction, so it is not grounds for disqualification. Of course, that does not address the "act of moral turpitude" clause, or Cifuentes' probation for DWI, which the lawsuit does not say is part of a deferred adjudication.
Alvarez said she will not take away Cifuentes' crown. "Just because you have a bad background," she said, "doesn't mean that should hold you back from accomplishing your goals."
Pageant Lawsuit by callertimes
Have a tip we should know? [email protected]