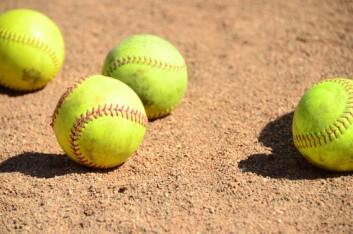 Former Kent State University softball player, Lauren Kesterson, filed a civil lawsuit in federal court in Ohio on Tuesday, accusing the university and her former coach of covering up a rape allegation Kesterson made against a Kent State baseball player, who also happened to be her coach's son.
According to the lawsuit, Kesterson claims she reported the alleged rape to her coach, Karen Linder, in the spring of 2014 — approximately 18-months after it happened — at which time she also lodged a Title IX complaint with the university. The lawsuit alleges that rather than report the rape as required under university policy and federal law, Coach Linder asked Kesterson to please not tell anyone outside of the few people that already knew about it and also began treating her differently, showing almost no compassion or concern over what happened.
In August of 2015, Kesterson filed a Title IX complaint against Coach Linder for what the lawsuit alleges was the coach's failures in reporting the initial rape allegation. The lawsuit goes on to allege that the university athletic director improperly intervened to block the formal report from being filed against the coach.
Coach Linder's 19-year career ended when she resigned on August 28, 2015. The lawsuit alleges Kesterman (and her twin sister, also a softball player) suffered from retaliatory tactics of Coach Linder, other members of the team and other coaches because they apparently blamed Kesterman for the coach's resignation.
Kesterman's lawsuit alleges claims of sex discrimination and retaliation under Title IX, denial of equal protection pursuant to 42 U.S.C. § 1983, and intentional infliction of emotional distress against Coach Linder, individually.
"College coaches wield considerable power over their athletes," Kesterson's attorney, Subodh Chandra, said in a statement. "But with the power to demand obedience comes the responsibility not to abuse that power. No student-athlete should ever have to choose between reporting sexual abuse and playing the sport she loves."
Kent State spokesman Eric Mansfield declined to respond, citing pending litigation.
According to Cleveland.com, Kesterson did not request anonymity and agreed to be identified by name.  Kesterman left the team in the fall of 2015 and this incident was never reported to police.
[h/t Cleveland.com; image via shutterstock]
Have a tip we should know? [email protected]