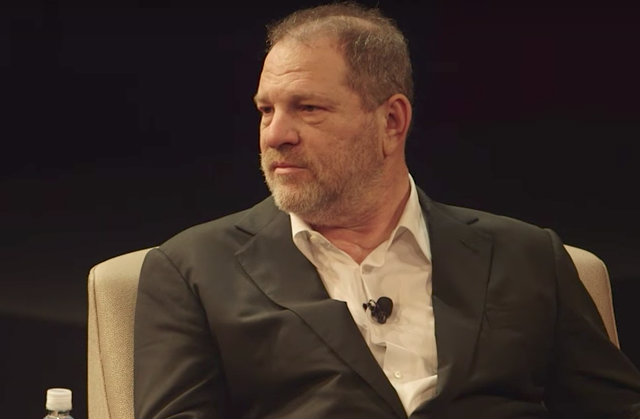 A "senior official familiar with the investigation" said Manhattan District Attorney Cyrus Vance will present a case against Harvey Weinstein to a grand jury next week, according to NBC News 4 New York. What a coincidence: This report comes on election day for New Yorkers. Vance's only opponent is a former prosecutor, motivated to run in part because of Vance's controversial decision not to seek charges in a 2015 sexual assault allegation against Weinstein.
When NBC asked Vance about the grand jury, he declined to comment.
"I really can't comment but we'll move as fast as we can to resolve the outstanding issues," he said.
Vance previously faced stiff criticism for declining to prosecute Weinstein over a 2015 sexual assault allegation–then accepting a campaign contribution from Weinstein's lawyer, David Boies. A spokesperson for Vance told the International Business Times in October that the lawyer didn't represent the mogul during the criminal investigation. A spokesperson for Boies' law firm said the attorney supported Vance for years, long before 2015. Nonetheless, this controversy motivated former prosecutor Marc Fliedner to start a last minute write-in candidacy to become Manhattan D.A. New Yorker vote Tuesday.
Law Newz reached out to Vance's office for a follow up comment.
This report about the grand jury comes after several NYPD officials said, on the record, that they have enough evidence to arrest Weinstein. Actress Paz de la Huerta said he raped her twice.
"I believe based on my interviews with Paz that from the N.Y.P.D. standpoint we have enough to make an arrest," Detective Nicholas DiGaudio told Vanity Fair in a Thursday report.
On Friday, Chief of Detectives Robert Boyce was even more emphatic. He told The Associated Press that if the allegation were recent, and if Weinstein were then in New York, "we'd go right away and make the arrest. No doubt." First, however, they needed to collect more evidence.
Over 70 women accuse Weinstein of sexual harassment or worse. Recent reports place him in Arizona seeking rehab from sex addiction. His spokesperson had repeatedly and firmly denied allegations of sexual assault.
"Any allegations of non-consensual sex are unequivocally denied by Mr. Weinstein," Sallie Hofmeister told LawNewz in an emailed statement about another allegation. The same language has been used to rebut other claims.
LawNewz reached out to her for comment on the latest report.
Police in England and Los Angeles are investigating other sexual assault claims against him.
[Screengrab via Tribeca Film Festival]
Have a tip we should know? [email protected]